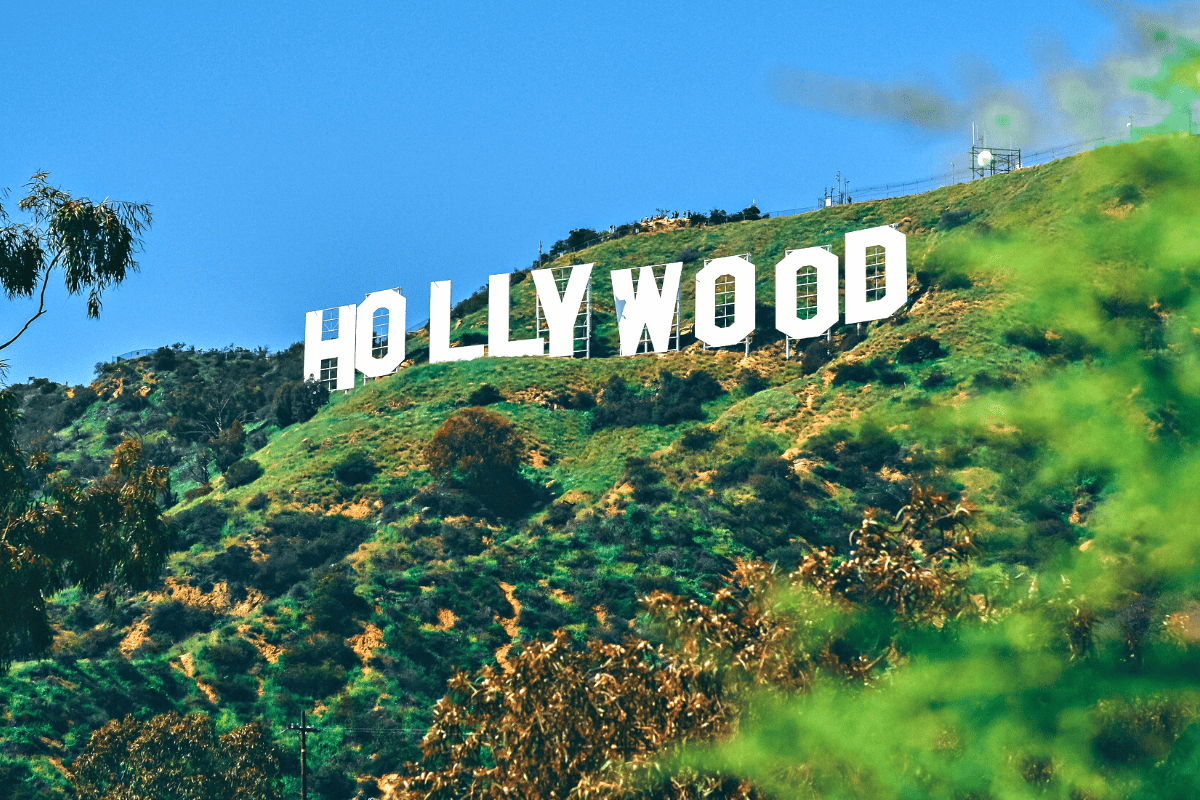 You know the one — it's high atop a hill in one of the most prestigious cities in America. Los Angeles' Hollywood Sign is recognizable throughout the world. It's never been designated a national landmark, but it should be! Hiking to see the sign up close and snap a photo with this icon is one of L.A.'s most popular activities among tourists. Read on to discover how to get to the world's most recognizable sign.
No visit to L.A. is complete without this photo opportunity. The best view of the sign is from Griffith Park (where the trailhead begins for Griffith Observatory Trail, as well as several other Mount Hollywood trails). Follow the signs based on your plans. Most of the trailheads begin on the back side of Griffith's parking lot.
There are multiple routes you can take to get to the sign including these trails:
Brush Canyon
Burbank Peak
Griffith Observatory
Hollyridge
There's also a trail that leads to the Hollywood Sign off of Innsdale Drive.
Another popular way up to one of Hollywood's "stars" is the trail on Canyon Drive. If you're in relatively moderate physical shape and hike often, Canyon Drive Trail is a good option. Just be aware — it's popularity can make both parking and the trail itself rather crowded.
Experienced, adventurous hikers will have fun with the trail at Griffith Observatory. Roundtrip, the hike is about six miles and has an elevation change of over 1,000 feet. Getting there and back with just a short stop at the top for pics takes around three hours. If you plan to take your time or find a cozy place to chill with a blanket, plan for a little extra time for your hike.
You can hike up to the sign throughout the year and the city doesn't require any permits. You can even bring your dog with you if you like, just be sure they're on a least at all times. Share the trails peacefully with other hikers, be sure any trash you bring on your hike leaves with you when you go, and enjoy an iconic hike of a lifetime.