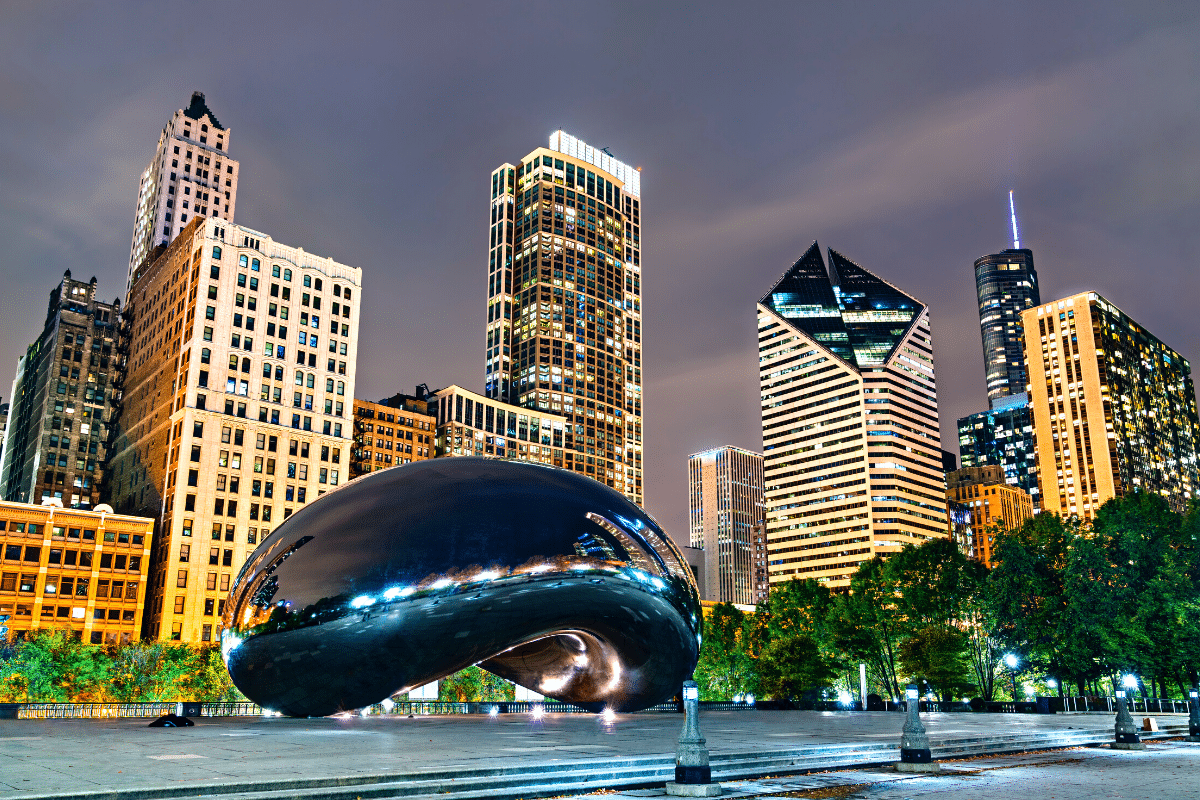 Chicago has plenty of art museums where you can see famous paintings and sculptures from history's most renowned creators. However, a museum isn't the only way to experience some of the city's best art. You just need to know where to find the free, public art in Chicago.
Flamingo by Alexander Calder
Flamingo is a 53-foot abstract sculpture made of steel. Its curvy design and bright red color put it in sharp contrast to the buildings that surround it. Since Flamingo is so large, you can walk underneath it for a complete view.
Find Flamingo at Federal Center Plaza, where Dearborn St. and Adams St. meet.
Cloud Gate by Anish Kapoor
Cloud Gate is potentially the most famous piece of public art in Chicago. It's a large piece of stainless steel that reflects everything around it. Its shape has earned it the local nickname "The Bean." It does, in fact, look a bit like a kidney bean.
This is a very fun piece of art to see on a sunny day. For some reason, the area's security doesn't allow dogs on the property. Don't bring your fluffy friend to this spot unless you want to get harassed by a security guard on a Segway.
You'll find Cloud Gate at AT&T Plaza, right by Millennial Park.
The Four Seasons by Marc Chagall
From a distance, you could easily dismiss The Four Seasons as yet another public mural. Go take a closer look. It's worth the effort!
Chagall made The Four Seasons out of chipped stone and glass fragments. He used more than 250 colors in the 70-foot piece.
Spend some time with The Four Seasons. It has several scenes from Chicago's history. It also shows images of daily life. Interestingly, Chagall continues to have local mosaic masters update the work even though he hasn't seen it in person in 30 years.
You can find The Four Seasons at Chase Tower on the Loop, where Dearborn and Monroe Streets meet.
The free, public art in Chicago is ready for you to see. Which of these are you most interested in visiting?