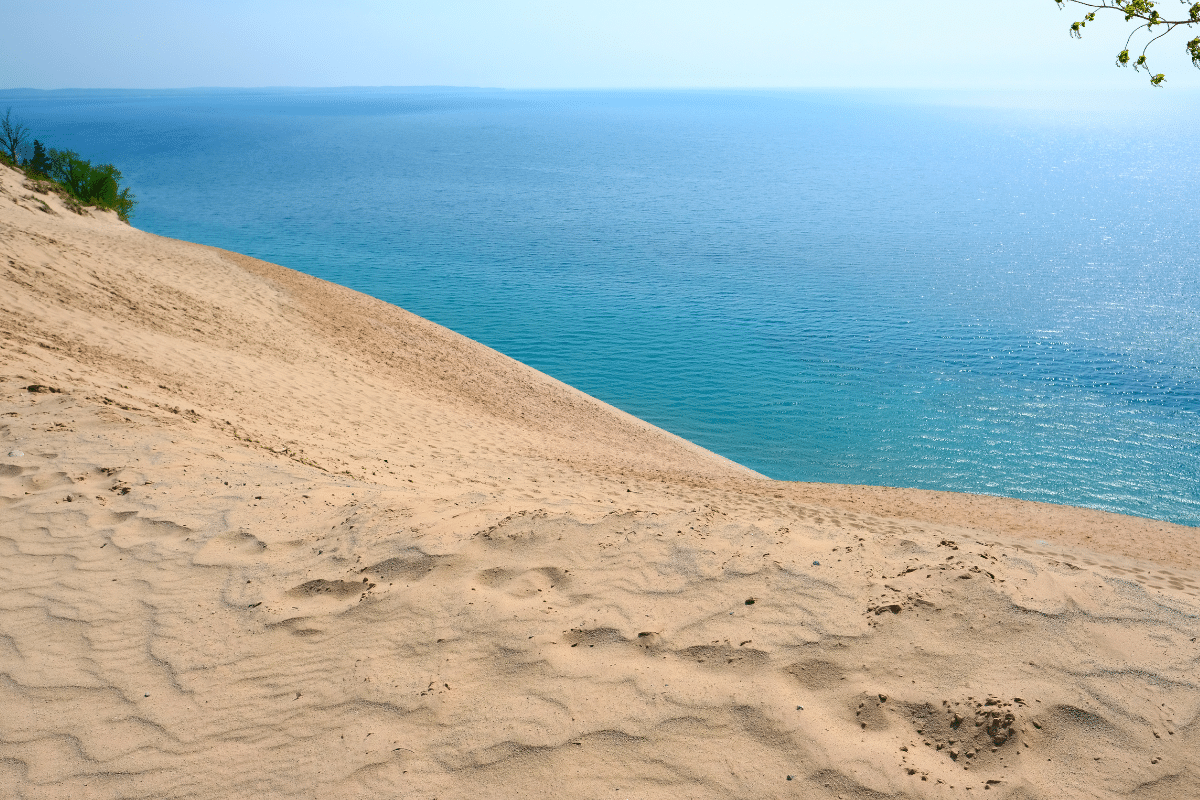 Sand dunes! Michigan has over 300,000 acres of this. Michigan's sand dunes are plentiful and perfect places to bring the family for a day trip. Explore the local sights before or after you've felt the sand between your toes.
Good Morning America named Sleeping Bear Dunes one of the America's most beautiful places. Family Fun Magazine placed the dunes in their Top 10 family-friendly destinations in the country. No matter who you ask, Sleeping Bear is a must-visit.
The dunes lie along a nearly 40-mile stretch of Lake Michigan near the Manitou Islands. Once merely a recreation area, the dunes are now a national park in an effort to preserve the natural features of the region, such as pine forests, sandy beaches, and the dunes themselves — not to mention what's left behind from glacier activity thousands of years ago.
This is a great place to spend some quality time with the family. Climbing the dunes you can see from the large parking lot is a trek in itself, but there's also a trail from these main dunes to the shores of Lake Michigan. As the crow flies, the trail is only about a quarter-mile — but the many elevation changes make the actual hike much longer than this. Thankfully there are welcomed benches at some intervals to sit and catch your breath. Just when you think there's no way you can possibly scale one more uphill stretch, there she is — Lake Michigan. It's a beautiful sight in itself, but also a welcomed one. Now you can sit and stare at the seemingly endless waters, hunt for shells, or eat a packed lunch. Don't eat too much, though…there's still the hike back to the dunes!
Just up the road from the dunes' parking lot, you'll find a driving trail that takes you through the hills of Empire with plenty of places to stop with overlooks.
Throughout Michigan, you'll also find other sand dunes, such as Saugatuck Dunes, Sliver Lake Sand Dunes, and the Arcadia Dunes. You might be finding sand in everything for a while afterward, but these are day trips well worth a bit of grit in your ear!