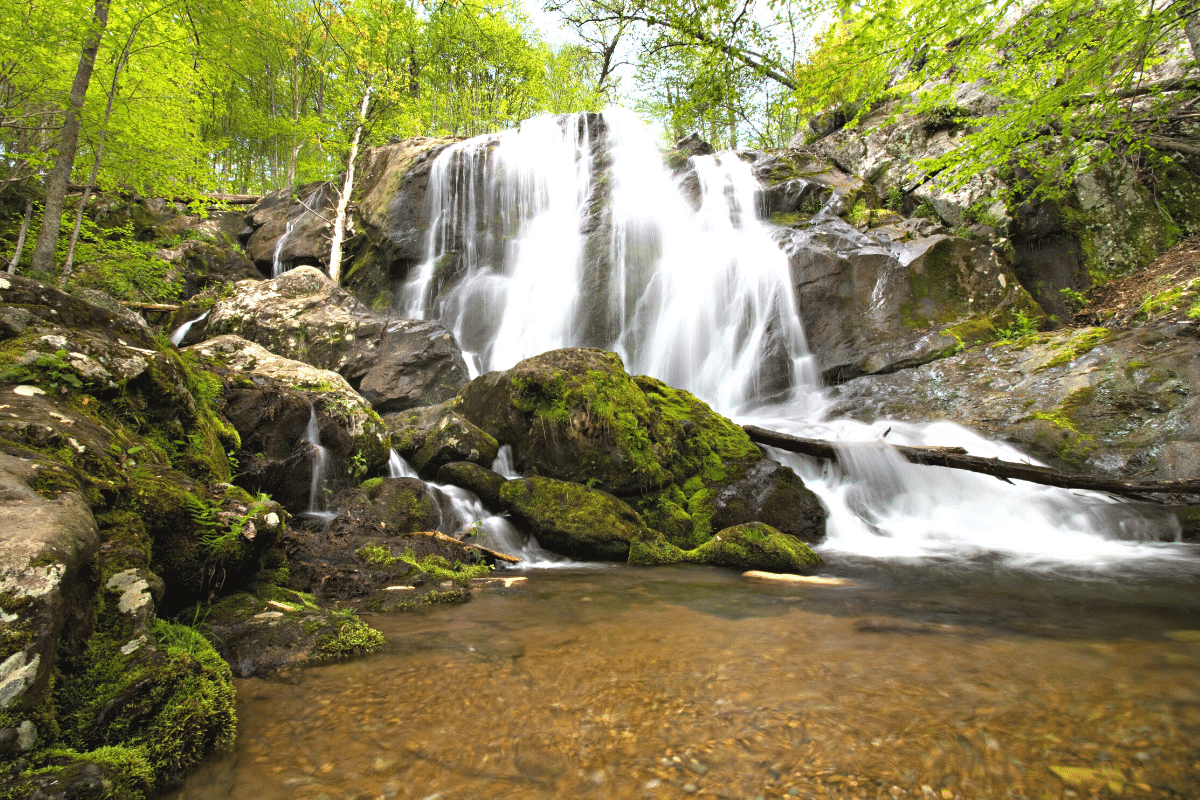 Asheville, North Carolina is home to several national parks, state parks, and recreation areas making it one of the best options for a getaway with plenty of hiking opportunities. The views — and the memories you'll make — are priceless. Ready to hike Asheville's best hiking trails? Read on to learn about them.
Hike the Craggy Gardens
Head north on Blue Ridge Parkway for about 20 miles outside Asheville's city center and you'll arrive at Craggy Gardens. Visiting Craggy Gardens is best saved for June. Craggy's gardens are in full bloom and the mountains are covered in pink blossoms. If you plan on hiking after sunset, make sure you have a sweatshirt or light jacket because temps drop pretty drastically after the sun goes down.
The trail most people opt for is Craggy Pinnacle. At the lookout at the top, you'll be met with a panoramic view of the Blue Ridge Mountains and Mt. Mitchell. You can even see into Tennessee.
Hike Mt. Mitchell
If altitude is really what you're after, Mt. Mitchell is the spot. This is the East's tallest mountain and there are multiple trails for a variety of fitness levels and thrill-seekers. If you don't have a lot of time on your hands and you're looking for a quick, out-and-back trail, Balsam Nature Trail is a relaxed trek, Deep Gap Trail is a middle-of-the-road hike — not too easy, but not too difficult — and Old Mitchell Trail is for avid trailblazers. Really pressed for itinerary slots? If you want to forego the hiking and just skip to the view, drive up to the summit. From the parking lot, it's only about a 10-minute walk to the overlook.
From Asheville's city center, Mt. Mitchell is about a 60-minute drive. If you've got time on your hands, you can combine the Craggy Gardens and Mt. Mitchell and make a day of it.
Hike the Appalachian Trail
Just the name Appalachian Trail might strike fear into the hearts of those not looking for a state-spanning hike — the trail starts in Georgia and runs all the way to Maine — but put those fears aside. About 45 minutes outside Asheville is Max Patch Trail. It's one of North Carolina's best spots along the Appalachian Trail — and one of the rarest. On Max Patch, enjoy seeing the entire area with unhindered by trees.
See you on Asheville's best hiking trails.