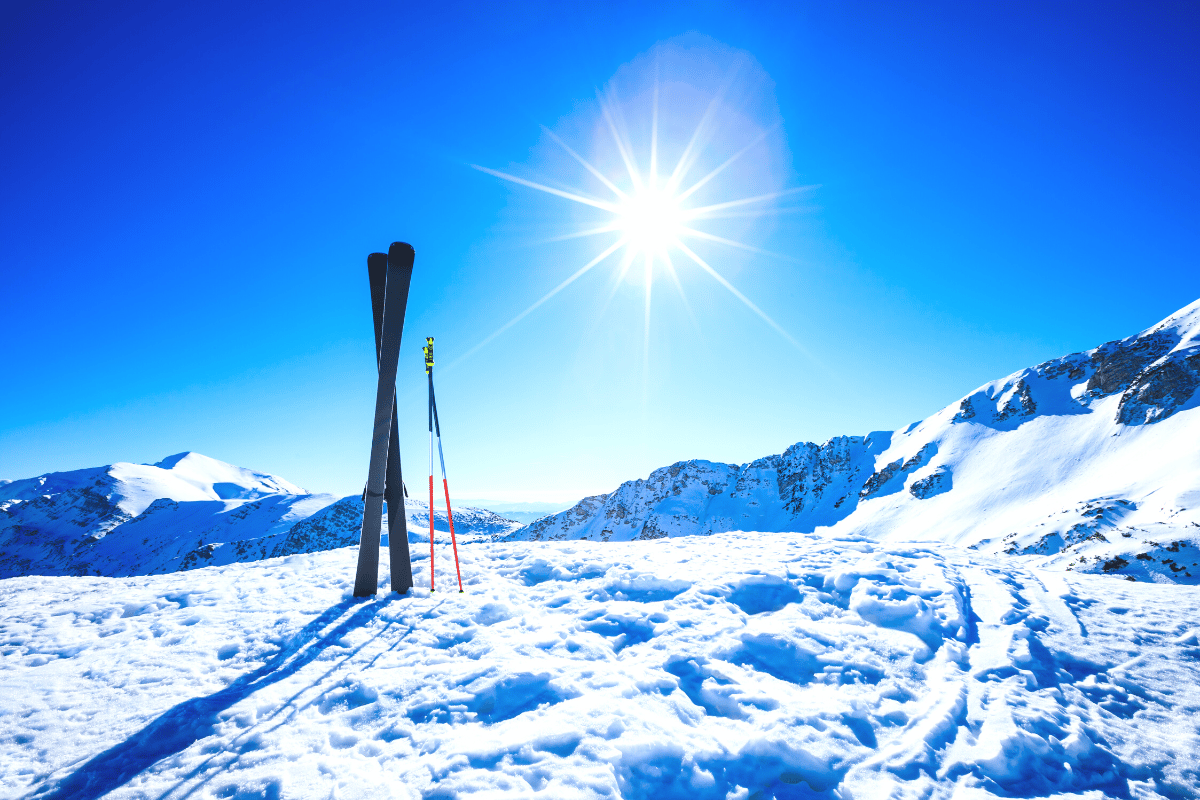 You might not be surprised that the best vacation spot in the U.S. for winter sports is Aspen, Colorado. Winter sports are one of the greatest draws to Aspen.
But even if you're not the adventurous type — because, really, it gets darn cold here! — you'll find abundant other activities. No matter what, there will always be a fire burning someplace and a lovely hot cocktail to warm you up in between outdoor activities. Just — bring some cold-weather clothing!
Aspen is a high city. At its location in the Rockies, it sets at about 8,000 feet. The city gets its name from the aspen trees surrounding it. Before the area became a city, it was an old mining camp back when the Silver Rush first hit. Later, in the 1940s, the region became a mecca for skiiers and other outdoor enthusiasts. The city is so popular today that its locals (about 7,000 residents) are elbow to elbow in the winter, when part-timers and tourists flock to these hills to live the resort life for a few months.
These part-timers aren't just your run of the mill variety, though — they're often the superstar A-list actors and actresses or the billionaires whose Tweets you read in passing. But it's these residents that have caused Aspen's housing market to skyrocket in price, with some of the country's most expensive listings being right here in Aspen.
The top reason why people visit Aspen, aside from the beautiful surroundings and chic shopping venues, is all about winter sports like skiing and snowboarding. In fact, these sports specifically are the top two winter activities for locals and visitors alike. Choose from Snowmass, Buttermilk, the Aspen Highlands, or Aspen Mountain for your stay. Just make sure you book your accommodations far in advance because winter months here are obviously the busiest and sell out quickly, sometimes up to a year in advance or longer.
If you'd rather stay at an upscale lodge rather than one of the main resorts, check out The Limelight Hotel at Aspen. Originally an unassuming bar and restaurant, the building became the Limelight Nightclub in the '50s and was owned by Limeliters' lead singer, Glen Yarbrough. Today, the lodge has inviting suites, pet-friendly policies, and a bountiful, hot breakfast.
Whether you prefer to play in the snow or get warm by a fire, Aspen, Colorado is the best vacation spot in the U.S. for winter sports.