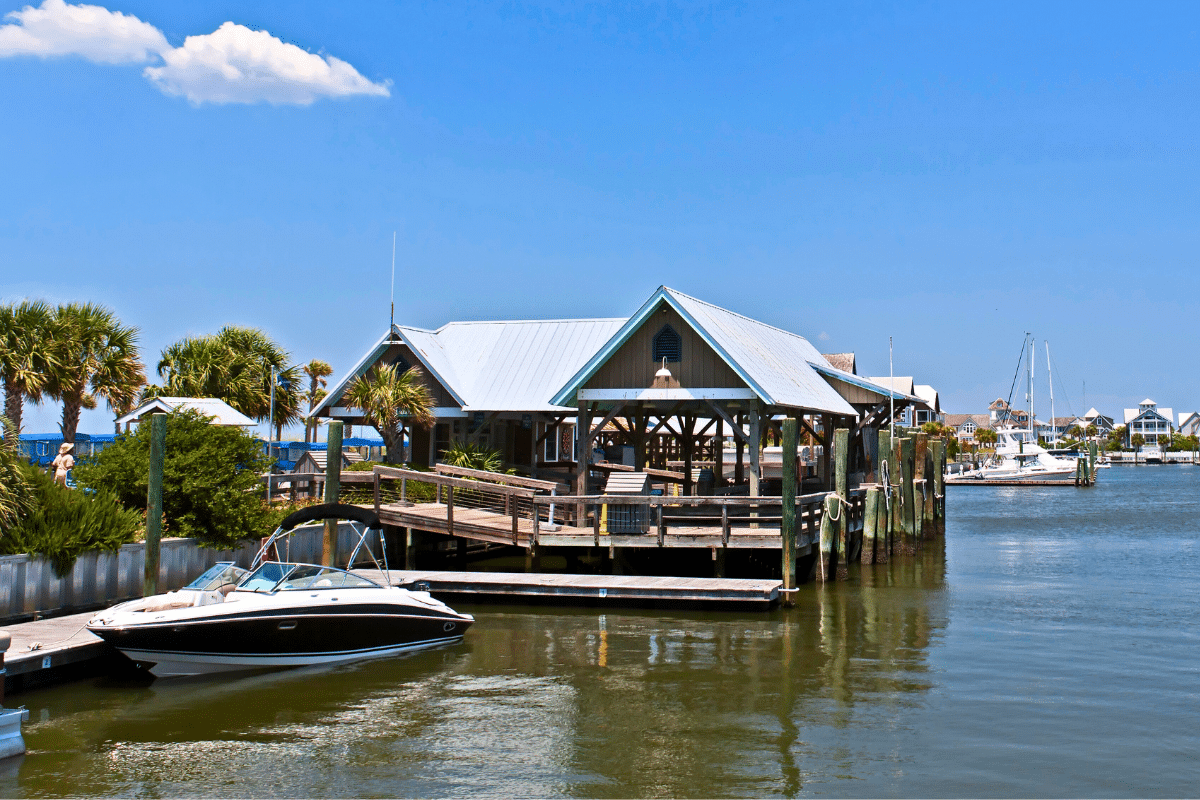 Picture this—a secluded island, accessible only by ferry, where electric cars and golf carts rule the streets. Welcome to Bald Head Island, North Carolina: a paradise for those seeking a luxurious escape without the crowds. We have created the luxury guide to Bald Head Island, North Carolina with suggestions for accommodations, dining, and activities you can enjoy.
Bald Head Island Accommodations
Situated near the marina, the Marsh Harbour Inn bed-and-breakfast combines the charm of Southern architecture with modern luxury. From the grand staircase to the private balconies, every detail screams elegance.
Choose from private villas and exquisite homes to customize your stay at the Bald Head Island Limited. Enjoy ocean views, private pools, and the kind of privacy that makes you forget the world beyond the island.
Bald Head Island Dining
When it comes to dining, the island offers a unique blend of sophistication and comfort. Count the boats as they come and go, watch the sun set, or just wait for the next ferry to arrive while you enjoy delicious food and beverages at Jules' Salty Grub & Island Pub. It feels like a mini-vacation within your vacation.
For a casual yet chic atmosphere, try Delphina Cantina. Offering Mexican and Latin fusion cuisine, this spot perfectly embodies the laid-back luxury of Bald Head Island.
Activities on Bald Head Island
The island offers multiple ways to relax and unwind, from world-class golfing to serene beach days.
Tee off at the renovated golf course at Bald Head Island Club, where challenging fairways meet breathtaking vistas. But remember, it's not just about the game—it's about experiencing the game in style.
Stretching over 14 miles, the beaches around Bald Head Island are a true sanctuary. You can rent a cabana for the day and get lost in the Atlantic's mesmerizing views.
Bald Head Island is not just a destination; it's an experience of a lifetime. From its exclusive accommodations to its dining delights, this North Carolinian island offers a level of luxury that's truly one of a kind. We hope the luxury guide to Bald Head Island, North Carolina we have provided here makes you excited to visit and explore all that there is to enjoy.