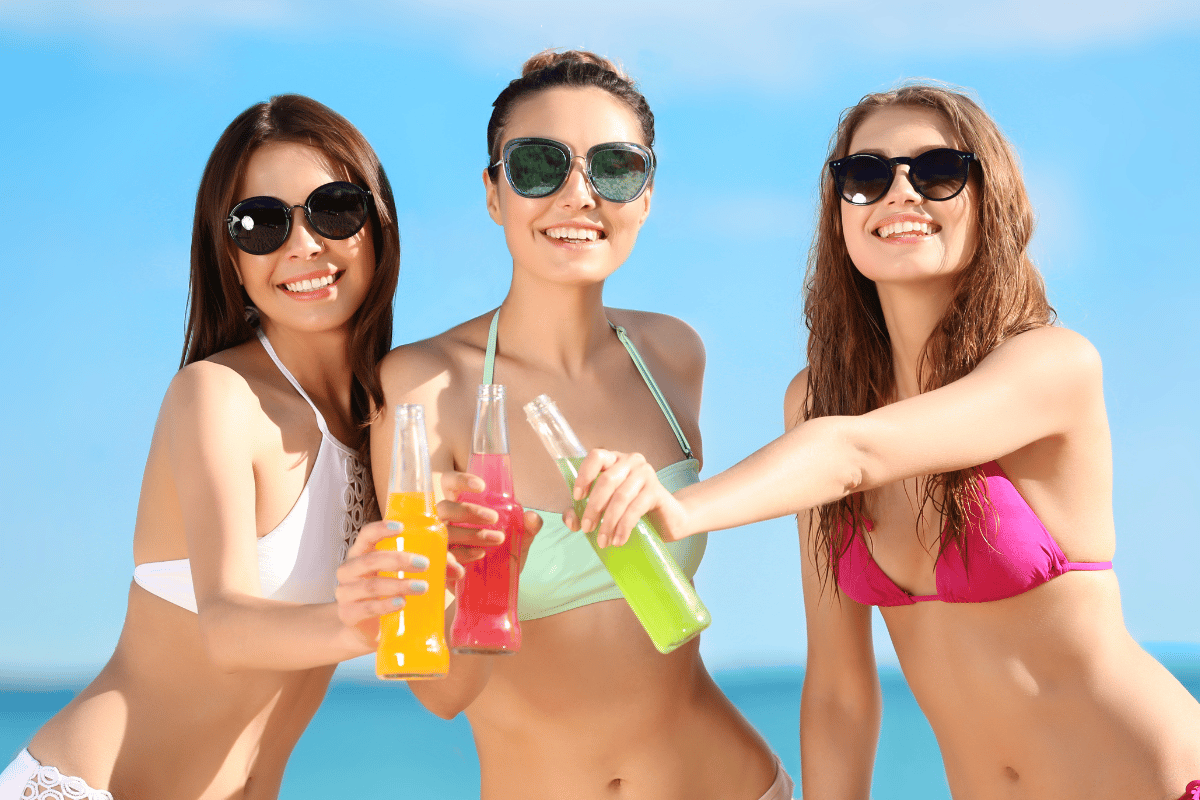 Looking for the perfect girls' getaway in Florida's PCB? Just imagine it — almost 30 miles of coastline with sands so white it looks like a sugar truck lost its payload into an emerald sea.
No, it's not a CGI scene out of a new movie. This is Panama City Beach. And it's one of the most beloved, laid-back destinations for solo travelers, families, nature lovers, and food enthusiasts.
With several developments over the past few years, this resort town is really reinventing and rebranding itself exponentially. Check out these new adventures perfect for a small group of gals on an exciting girls-only tour of one of Florida's most exciting beach towns.
Paradise Adventures now offers a sunset Ohana Tour. Designed specifically with small groups of six people or less in mind, this tour lets a private group watch the dolphins as the sun sets into the waters over the Gulf of Mexico. The ship's captain and the crew have fascinating stories to share and cool facts about those dolphins that you can listen to as you gaze into the horizon.
For a more casual experience on the water, Panama City Beach's very own Island Tiki Tours take you on a cruise out to Shell Island. Complete with an on-ship bartender, this is what relaxing should be like on a Florida beach-bound getaway.
Now, back on land, while you probably haven't done much in the way of physical activity, you're still likely to be parched and hungry after a day on the waters of the Gulf. For a unique experience, head to Smashed Wine Bar. Don't let the name fool you — while you might be tempted to try every vintage at this self-serve bar, you're not likely to get too inebriated with the many local food trucks just outside, or the take-it-to-go charcuterie spreads that pair quite nicely with Smashed's signature cocktails.
Once you've had your fill of fun for the evening, head back to the four-story, suites-only Homewood Suites. This addition to the Hilton family of hotels is ideal for a weekend or extended holiday. All suites have full kitchens, and access to the hotel swimming pool and fitness center. A hot breakfast is served every morning, which is great in the event you and your gal pals took Smashed Wine Bar's name a little too literally.
Grab your friends and pack your bags for the perfect girls' getaway in Florida's PCB.