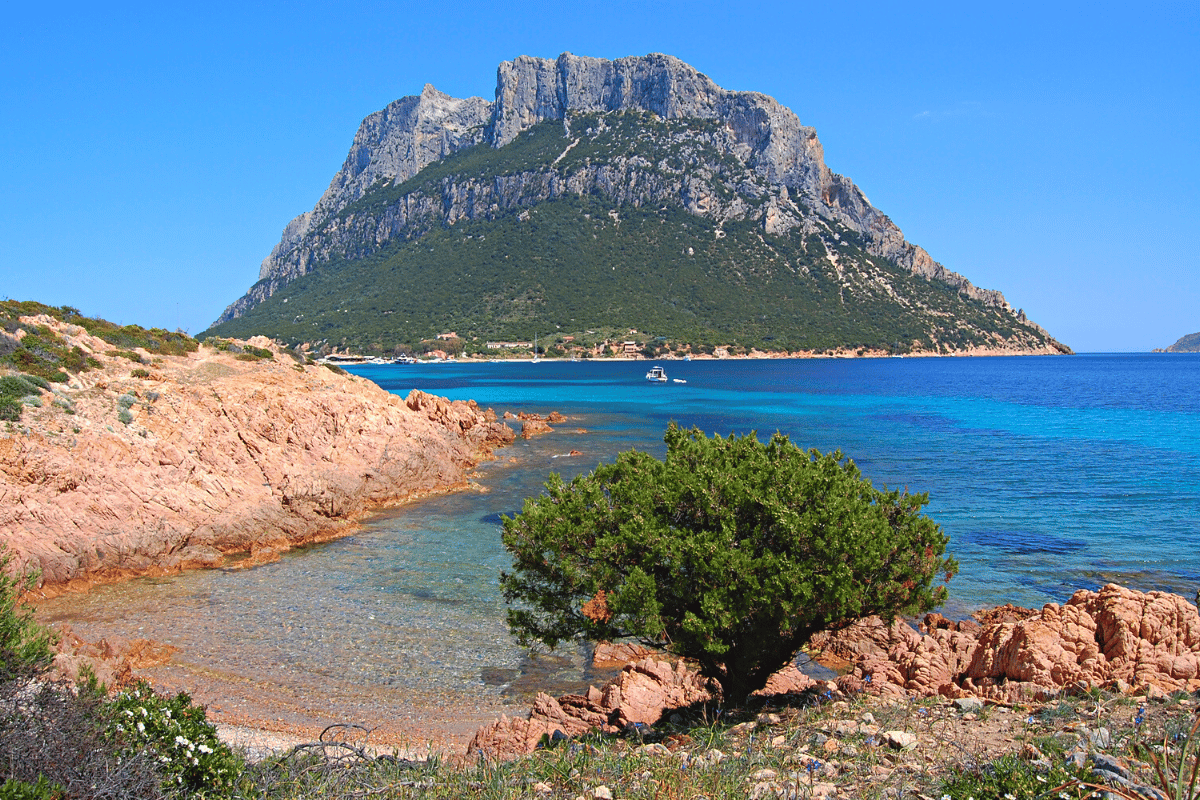 Picture a coastline made for Instagram: innumerable beaches, separated by quaint villages. It's no wonder that Sardinia is the perfect place to go boating. While they're a bit lesser known, Sardinia's sister isles, Isolas Tavolara and Molara, are stunning against the Tyrrhenian Sea on Sardinia's northeastern coast. You can only get to these to isolas (small islands) by boat, but it's well worth it.
Isola Tavolara is known as the world's smallest kingdom and second biggest rock. The highest point on this tiny island is around 1,850 feet high, and the island itself is a mere 2.5 miles long by little more than a half-mile wide. It's a prominent landmark in view of the villages along the coast, like San Teodoro. It might be small, but this island's history is huge. Known as the Kingdom of Tavolara, the Beroleoni family ruled the island from the 1800s until 1934 when it became part of Italy.
The island's biodiversity is unmatched and thriving, and since 1997, have measures in place protecting it. These protective measures divide the island into three areas:
Area A: No access to the public.
Area B: Partial public access.
Area C: Open to the public for swimming, exploration, and boating.
The preserve has 37,000 acres of ocean and about 25 miles of coastal lands under protection.
Boating the waters of Sardinia is a treasure trove of memories waiting to be boxed up and taken home. But remember, because the region is protected, it's best explored by water. There are several tour guides in the region that offer group tours of the waters around Sardinia's sister isles of Isola Molara and Isola Tavolara. But remember, any actual removal of sand, seashells, and stones is expressly forbidden and can result in fines. Take photos for your socials and leave with memories for years to come.