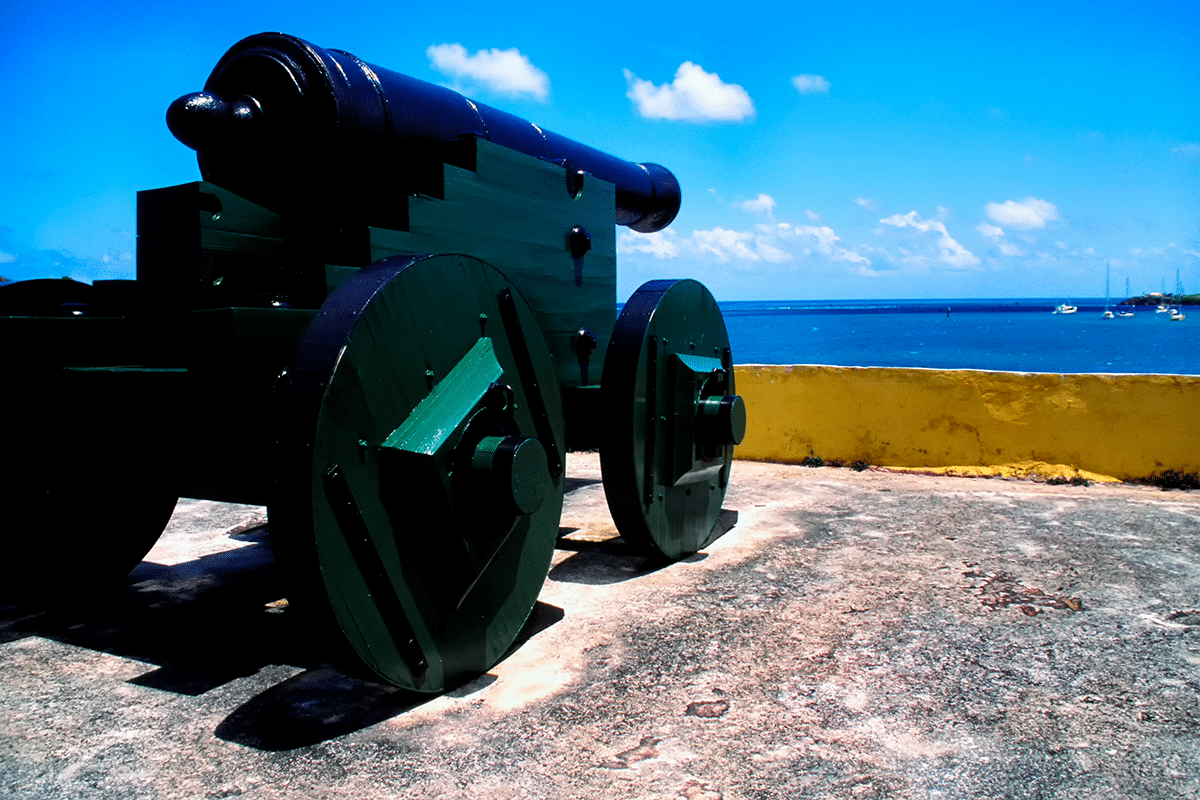 While any island is considered the perfect place to get away, there's no place quite like St. Croix in the Virgin Islands. The Caribbean gem still holds evidence of its European influence. Christiansted National Historic Site St. Croix Virgin Islands is perhaps the best demonstration of the architecture, economy, and politics of Europe in the 1700s. Christiansted National Historic Site is just one of a handful of urbanized parks in the entire Caribbean. It's quite the unique experience.
Christiansted National Historic Site Established in St. Croix, Virgin Islands
After citizens of St. Croix became concerned about the stature and preservation of the historic buildings located in Christiansted, they decided to organize and establish the city as a National Historic Site in 1952.
They have a two-fold mandate:
Preserve the structures within the boundaries of the park and its grounds
Provide a truthful interpretation of the lives of the Dutch and their economy from the early 1730s to 1917
Christiansted National Historic Site Historical Structures
Christiansted National Historic Site is seven acres of waterfront.
There are five historical structures in total:
Fort Christiansvaern
West India and Guinea Co. Warehouse
Steeple Building
The Danish Custom House
The Scale House
Fort Christiansvaern was built in 1738, the warehouse in 1749, the Steeple Building in 1753, the Custom House in 1844, and the Scale House in 1856. The United States' National Park Service utilizes these buildings and other resources to retell the story of the people of Christiansted during Danish rule.
Aspects of daily life are reborn, such as:
Colonial administration
Military establishment
International and slave trade
Religions
Architectural styles
Artisanship
Crimes and requisite punishments
Building and Rebuilding of Christiansted
Christiansted was built upon the ruins of a Dutch settlement from the mid-17th century. It was subsequently rebuilt by England, then France – both for similar reasons. This port was easily protected by the reef, allowing great shipping and trading. Finally the Danes built over the ruins once again to create Christiansted – or "Christian's Place" after Denmark's King Christian VI. The Danes envisioned Christiansted in the image of Christiania, which would become Oslo, Norway.
As with all travel planning, be sure to contact the park prior to arrival at Christiansted National Historic Site St. Croix Virgin Islands. You can also phone park staff at 340.773.1460.