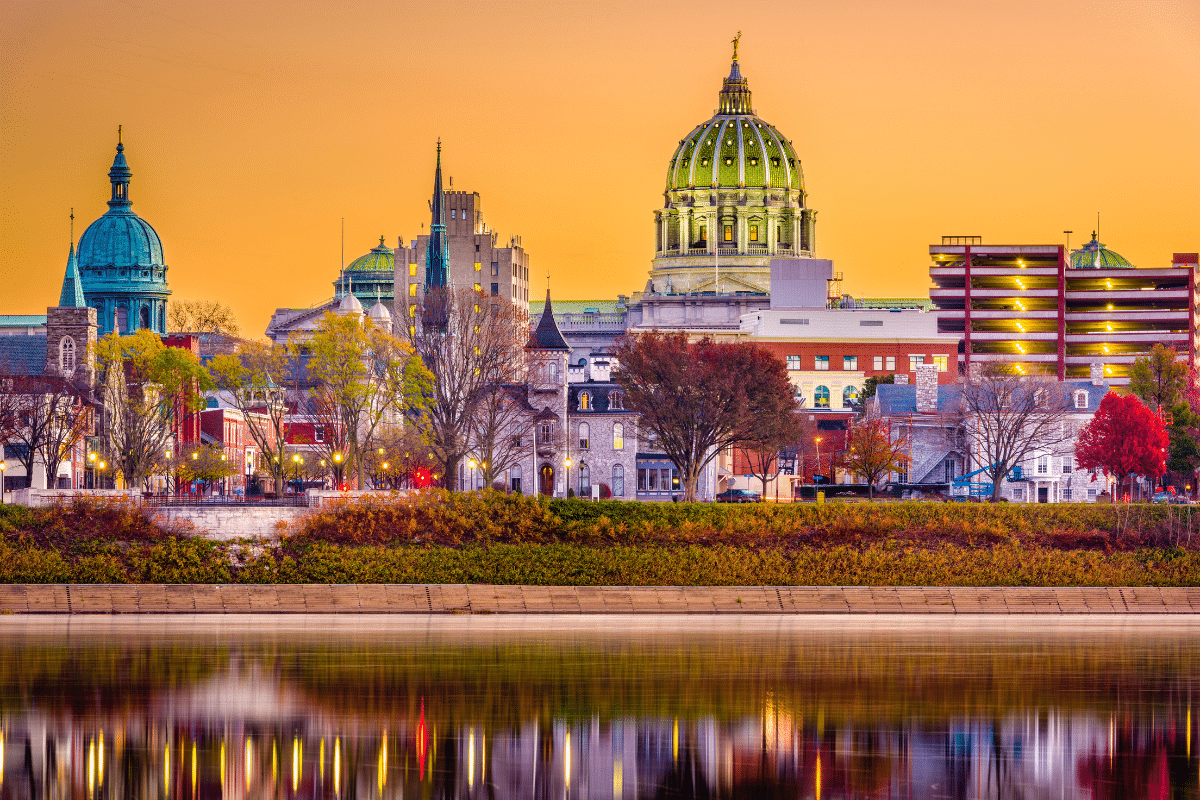 Harrisburg, the state capital of Pennsylvania, is a city oozing with history. Whether you're a history buff or an initiate, it's easy to find a slice of the past that blows your mind. Harrisburg is where history comes alive. Fill your itinerary with visits to historic mansions, lasting forts, and awe-inspiring cathedrals, and you'll realize the unique appeal of Harrisburg as a portal to a bygone era.
Drop by the Pennsylvania Capitol Building
Words like "grandeur", "stately", and "palatial" come to mind when laying eyes on the phenomenal complex of Pennsylvania's Capitol Building. The building's architectural and interior features have impressed crowds of visitors for generations. Manicured trees in the area add to the spectacular landscape, with leaves varying in hue through the seasons.
You may choose to admire the historic landmark at your own leisure or go on a guided tour. We recommend the latter if you're intrigued by the fascinating history behind the state capitol, chronicling the remarkable rise of democracy and liberty.
Board a Unique Riverboat
The paddlewheel Susquehanna Riverboat in City Island Harrisburg promises an unforgettable sightseeing experience by the river. Each 45-minute ride takes you past beautiful bridges and a panoramic view of downtown Harrisburg is a dream come true for visiting shutterbugs.
Depending on the time of year, you can enjoy fun events on board the Susquehanna Riverboat, complete with an assortment of beverages and snacks as you learn about the ecology and history of the riverboat.
Enjoy the Authentic Taste of Harrisburg
Broad Street Market stocks a vast range of locally sourced produce that presents the gourmet delights of Harrisburg. The area is known for its refreshing ice cream, fine wine, and charcuterie that satisfy the most selective tastebuds.
Visit Harrisburg to experience history like never before as you enjoy amazing sights, fine food, and priceless moments. Harrisburg is where history comes alive.