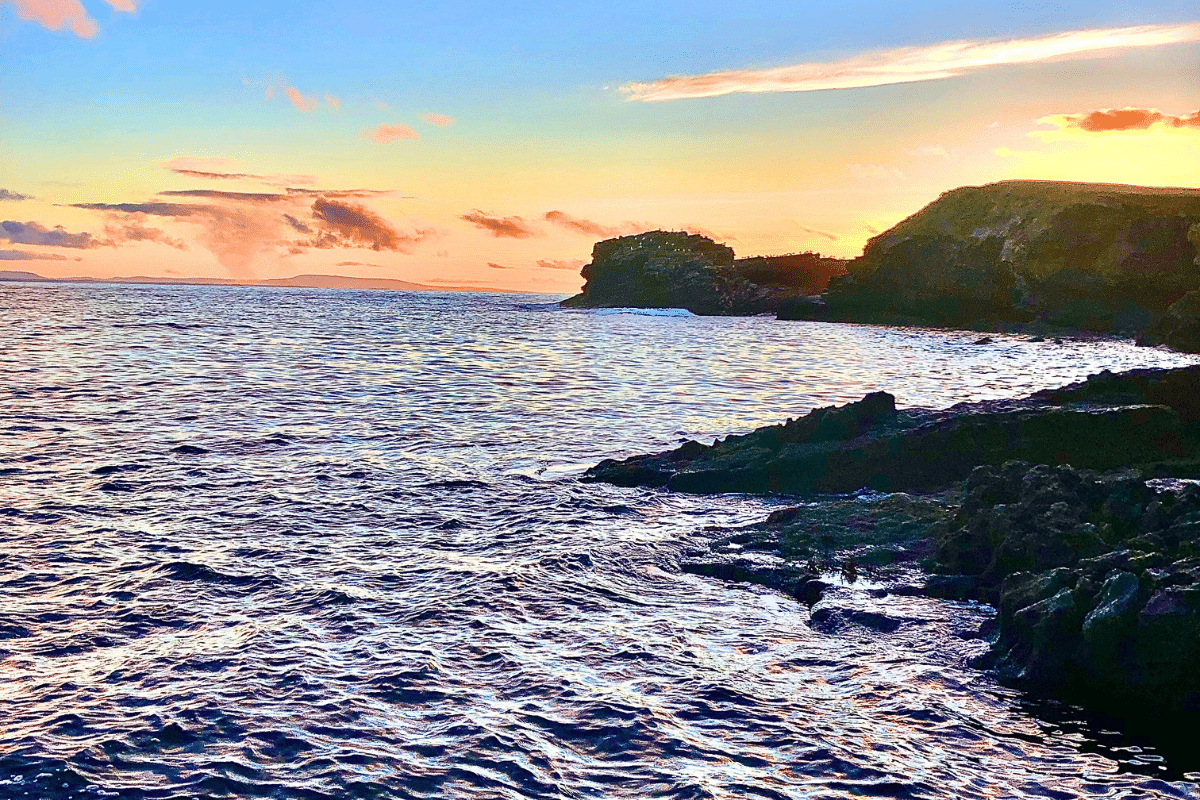 Here's something you might not associate with Ireland — beaches. Ireland has one of Europe's longest, most defined coasts — yet given its northern location, you might not associate the land of St. Patrick with beaches. And you'd be sorely missing out.
Ireland is outlined by almost 1,900 miles of coast, so choosing an idyllic country getaway and beach destination in one won't be too difficult.
From the history of the east to the nation's copper coast and its northerly shores, this highlights some of the best sand and shore the country has to offer — whether you want a coastal getaway or one filled with nature, these are the dreamiest beaches in Ireland.
Carlingford
This northern beach town is just one hour from either Dublin or Belfast. It makes a great basecamp to explore the surrounding areas, especially if you're really into outdoorsy activities. While the town doesn't have an actual Carlingford Beach, the surrounding area has plenty, and many are as close as a 13-minute drive. Carlingford is known for its adventurous appeal and draws people from around Ireland and around the world.
From here, take to the Mourne Mountains for your fill of hiking, biking, or just a quaint, quiet afternoon drive. If you're not really up for the more active aspect, this is also the perfect place to just stroll the avenues as you take in the sights, stopping for food and the requisite glass of Irish beer. While Carlingford's beaches are warm and sunny in the summer, Carlingford in winter isn't out of the question. The town is a cozy place, especially when town pubs have a crackling fire in the hearth. And no matter what time of year you visit, you'll be treated to some spectacular sunrises and sunsets over the Carlingford Lough, fed by the waters of the Irish Sea.
Dingle
Dingle has a funny name, but this western Ireland beach town has a nightlife you'll be excited to stay up late for, with multiple seafood dining establishments and several Irish pubs. The town's celebrations marking the New Year are especially popular.
Throughout the day, you'll find plenty to keep you occupied, including boating, fishing, hiking, swimming, or checking out Dingle's beachfront aquarium. Dingle's winding roads weave through the surrounding mountains, offering impressive viewpoints.
The best part of Dingle is its incredibly secluded beaches with unencumbered views.
Although beach vacations are something you might not associate with Ireland, you do not want to miss out. No matter what beach town in Ireland you visit, you'll be rewarded with the epitome of Irish hospitality and fun.