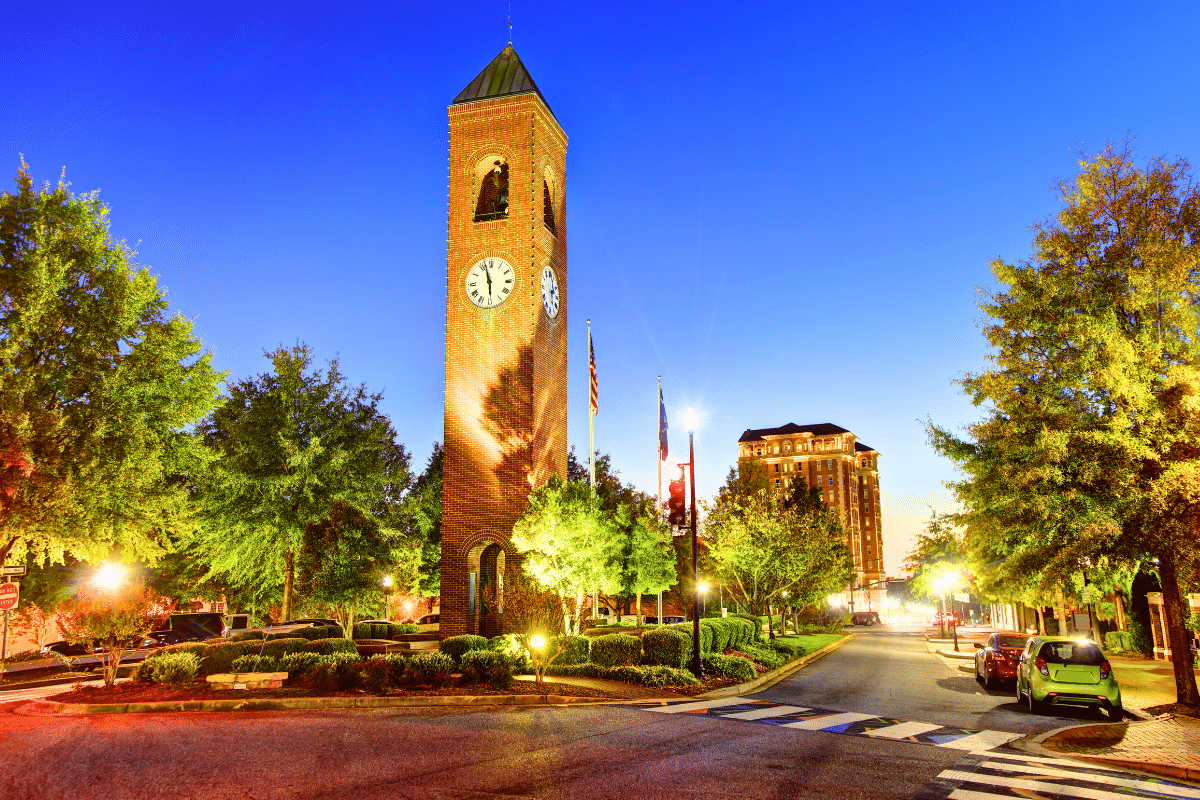 With a ferocious name like Spartanburg, the South Carolina city is a special place that has endured historic battles and milestone moments. In case you're wondering, the city takes its name from the local Spartan Regiment militia that contributed to the success of a revolutionary battle. To satisfy an interest in history, there are phenomenal sights to behold at Spartanburg.
Commune with Nature
Spartanburg's Hatcher Garden and Woodland Reserve features a stunning array of botanical beauties. These range from perennials to flowering shrubs. The garden offers several therapeutic trails that allow you to bask in this outdoor wonderland. Maybe you'd like to spend time with the local wildlife while picnicking within the scenic grounds? There's a popular relaxation spot near a cascading waterfall perfect for a charming brunch.
Learn About Railroad History
Train and railway enthusiasts adore the Hub City Railroad Museum in Spartanburg. The railway-themed museum offers insightful exhibits of the city's locomotive past, including models, photographs, and documents from the industrial era. You might even consider bringing home a slice of railway history by purchasing exclusive memorabilia from the museum's gift shop.
If you missed the opportunity to picnic at the Hatcher Garden, don't fret. The Hub City Railroad Museum has some relaxing picnic sites where you and your loved ones can lounge for a meal after your trip down memory's train tracks.
Revisit the Revolution
No visit to Spartanburg is complete without learning and experiencing its revolutionary past. You can opt for a fully self-guided tour if you like. There are downloadable brochures that can direct you to the historic locations across the city. Many visitors begin their educational journey at the Daniel Morgan Monument which commemorates the pivotal victory at the Revolutionary Battle of Cowpens.
If you're a history buff, you wouldn't want to miss Spartanburg, featuring many impressive sites to explore, from legendary battlefields and landmark buildings to beautiful natural marvels. There are countless phenomenal sights to behold at Spartanburg.