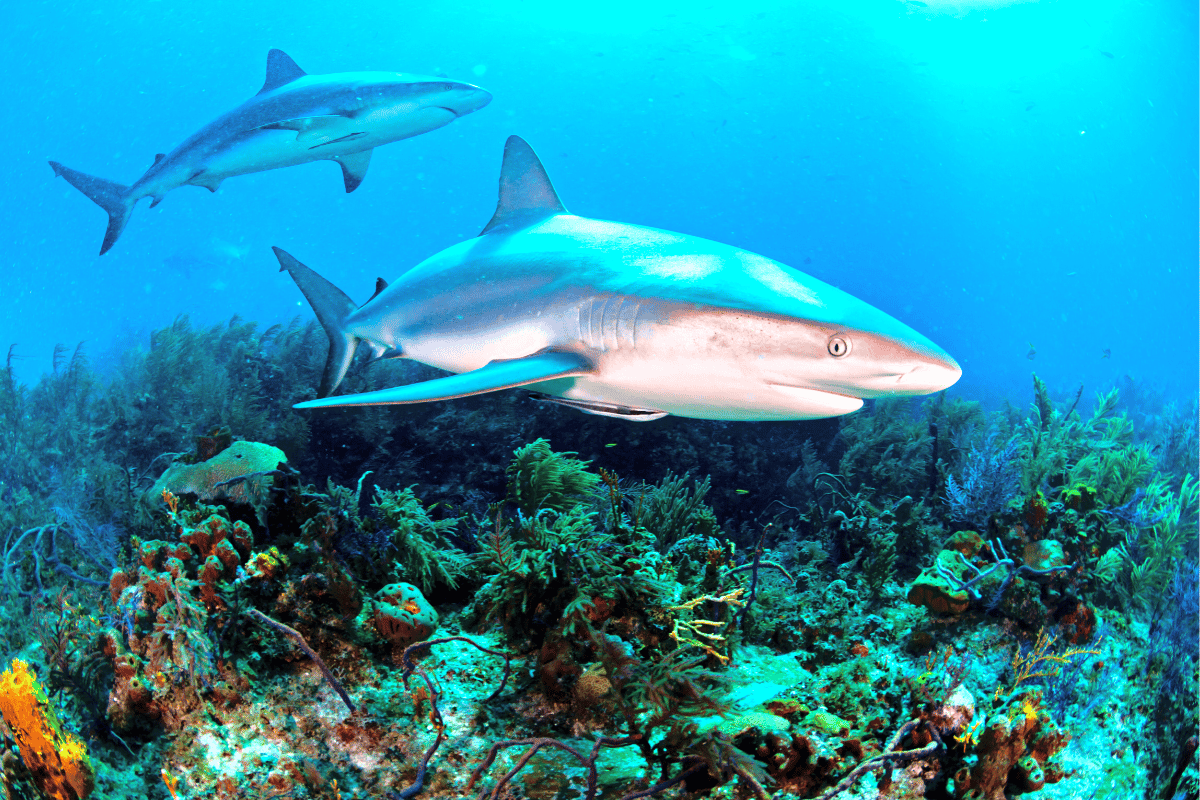 There are those of us who watch Jaws and shudder. Then there are those of us who think, "Sharks? Sign me up!" Which club do you belong to? It might not be shark week, but… if you fall into the latter group, every week can be shark week! These are the some of the best places to catch a sighting if you're so inclined.
Guadalupe Island in Mexico
Sharks you might see: Great Whites
For your Guadalupe Island getaway, it takes a little bit of coordination and planning. For instance, it's a good idea to book a tour to go shark-diving. This is the best way to get up close and personal with these fearsome creatures. From San Diego, you'll board a shuttle bus that will bring you into Ensenada, Mexico. In Ensenada, you'll meet the boat charter tour guides who will bring you to Guadalupe Island complete with scuba gear — yes, you read that right. Scuba gear! These tours drop you into the water inside a cage so you can experience the Great White up close. It's an experience that will really get the adrenaline pumping, so when you get back to the mainland, check out Calle Primera in Ensenada — you'll find plenty of interesting shops and restaurants.
Bimini Island in the Bahamas
Sharks you might see: Bull Sharks
This is an exciting day or weekend trip if you live in or are visiting Florida. Bimini is less than 60 miles off the coast of Florida. You can soak up the sun in the Bahamas and swim in crystalline waters. The shores of Bimini were a favored fishing hole for writer Ernest Hemingway. He'd often charter a boat and head into these waters. Plenty of charter boat tours allow snorkeling to see the bull sharks that call the Bahamas home. After your swim with the sharks, you can head to less threatening waters and relax in the healing waters of Healing Hole, a mineral pond in the mangroves on East Bimini.
Seal Island in South Africa
Sharks you might see: Great Whites
Located just off the shores of Cape Town, Seal Island is famous around the world for being one of the only places you can see these majestic beasts in a feeding frenzy — a definite sight to behold, but not so much for the seals. Afterwards, check out a local club serving South African vintages.
It might not be shark week, but… this is the type of getaway you won't soon forget.