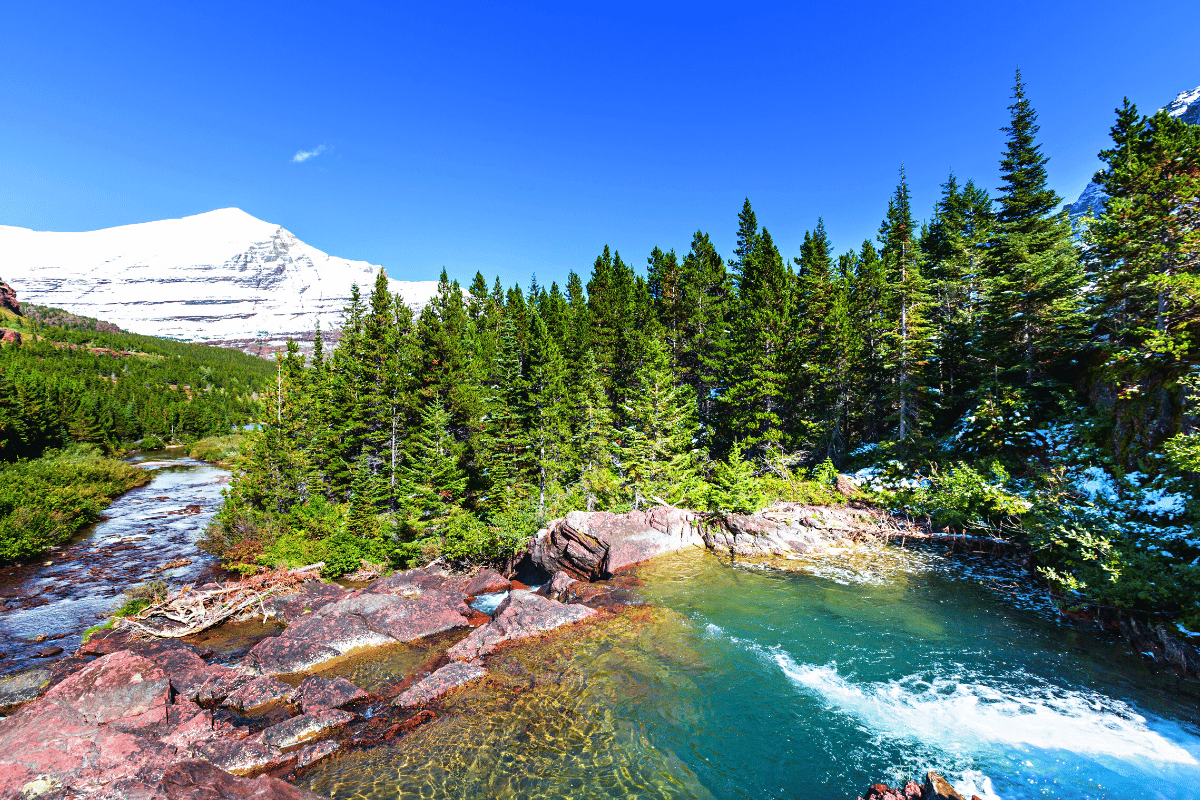 There's a reason one of Montana's nicknames is Big Sky Country. There are parts of the state where the sky is so big you feel like you've reached a spot on the planet where the possibility of "falling off" doesn't feel like an obvious joke. Bold rivers snake through mountains and forests and point the way to trails, hot springs, and overall adventure. Montana's ski season is only rivaled by its summertime rafting the whitewaters. The "big skies of Montana" aren't the only things that appear to be big. Everything in Montana is just bigger than you'd ever have dreamed. If you're up for adventure and know how to plan, here's how to get the most out of a Montana getaway.
First, align your plans with what you want to explore. This will tell you your best time to visit — there's really no bad time to visit Montana. It all depends on how you plan to spend your time. Looking to get out on the slopes for some skiing or snowboarding? December is the start of the winter season at resorts like Big Sky or Moonlight Basin. If your idea of the perfect time outdoors doesn't include so much gear, unless it's fishing poles or hiking boots, from June throughout September is the perfect time for hiking, fishing, and relaxing in the restorative waters of the state's many natural hot springs. But keep in mind, if you choose a summer or winter visit, you'll contend with many others who have the same idea. If you prefer to avoid some of the tourist crowd, consider later in the summer or at the beginning of fall when students are back in school.
While there are plenty of luxe resorts for your stay, part of the allure of Montana's big skies are experiencing as much in the outdoors as possible, and this includes accommodations. Camping in any of the state's national parks offers plenty of star gazing time with little to no light pollution. Flathead Lake National Park is a great spot for this, as are Glacier National Park and Yellowstone.
But if true luxury is what you're after — including a posh bed after your stargazing session — Big Sky Resort or Lone Mountain Ranch are perfect. In fact, you'd be hard-pressed to choose a favorite between these two resorts, although relative newcomer, The Montage Resort, is throwing its hat in the ring.
Are you ready to experience the big skies of Montana and everything else Montana has to offer? What's your ideal Montana getaway?