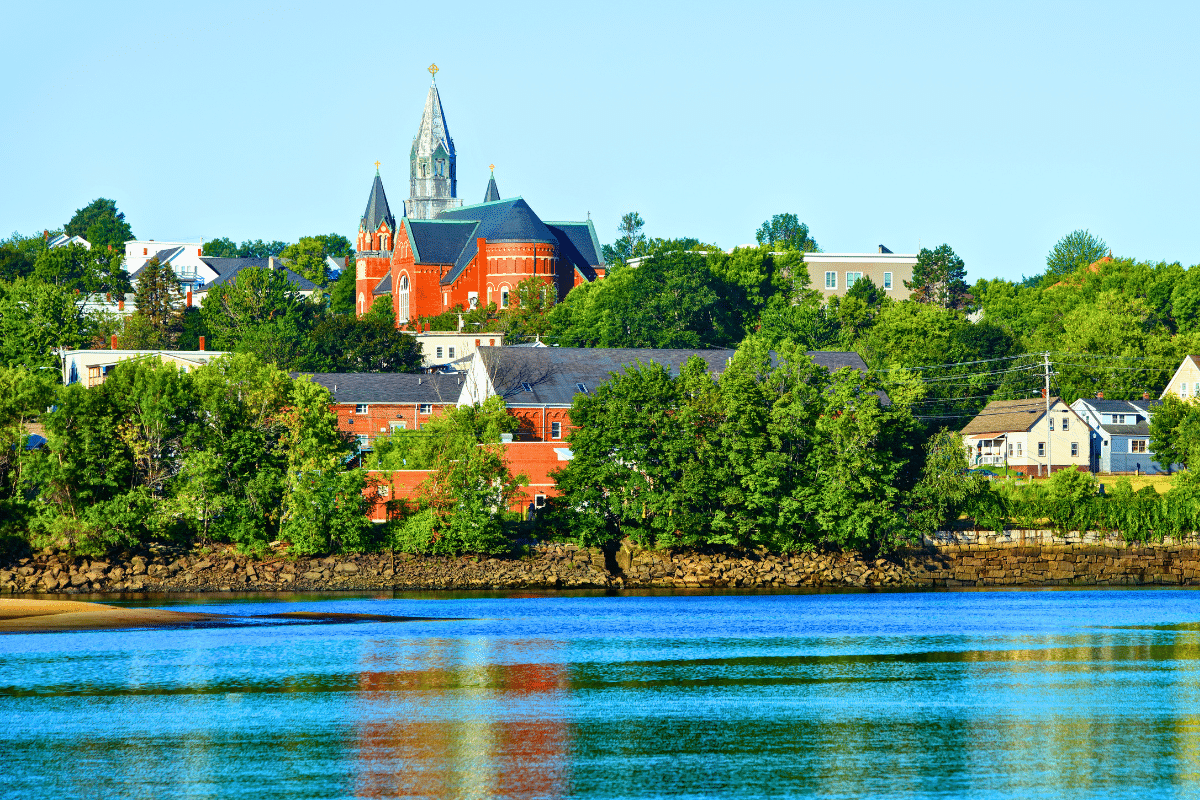 Biddeford is a coastal city in Maine featuring signature natural landmarks such as the Saco River and the Biddeford tidal pool. Tourism in Biddeford centers on sandy beaches that have become popular haunts for outdoor enthusiasts, sun-loving tourists, and everybody in between. The city seems set on growing as an attraction with what locals term "the Biddessance" as entrepreneurs from nearby towns relocate their businesses to the thriving hub. When you plan a visit, you will want to include these memorable adventure spots in Biddeford, Maine.
Visit an Iconic Lighthouse
Biddeford's 47-foot-tall Wood Island Lighthouse (the light at the top adds nearly 30 feet to its height) was built in 1828 and presents a panoramic view of the gorgeous Saco River and the Gulf of Maine. A journey to the coastline landmark provides precious memories you can cherish for years. A guided tour at the lighthouse offers exclusive insights and stories about the structure's early history and how it served as a beacon of hope for ships in the most violent tidal waves.
If you're not a huge fan of maritime history, don't fret. The spectacular (and Instagram-worthy) view from the top of the lighthouse is more than enough to warrant the trip.
Bask at Sandy Beaches
Beaches are a highlight at Biddeford. And when it comes to the seaside hangouts in the area, Bayview Beach and Fortune Rocks Beach are the top winners. Bayview Beach offers pet-friendly pathways, while Fortune Rocks Beach features an easily accessible birdwatching boardwalk trail connecting to the nearby Biddeford Pool communities.
Check Out the Mills Museum
Biddeford Mills Museum chronicles the tales of the pioneering communities that contributed to the city's success, documenting the challenges, labors, and triumphs of a thriving textile industry. A visit to the Mills Museum offers many fascinating exhibits, such as the last Vellux blanket manufactured at the local plant and precious photographs of early contributors to the trade.
You'll find many delightful shopping and sightseeing opportunities in Biddeford as the mill buildings of the past burst forth with renewed life through culture, arts, and good old retail therapy — the perfect bridge between history and modernity.
There are many memorable adventure spots in Biddeford, Maine so make sure Biddleford is on your travel destination wish list.