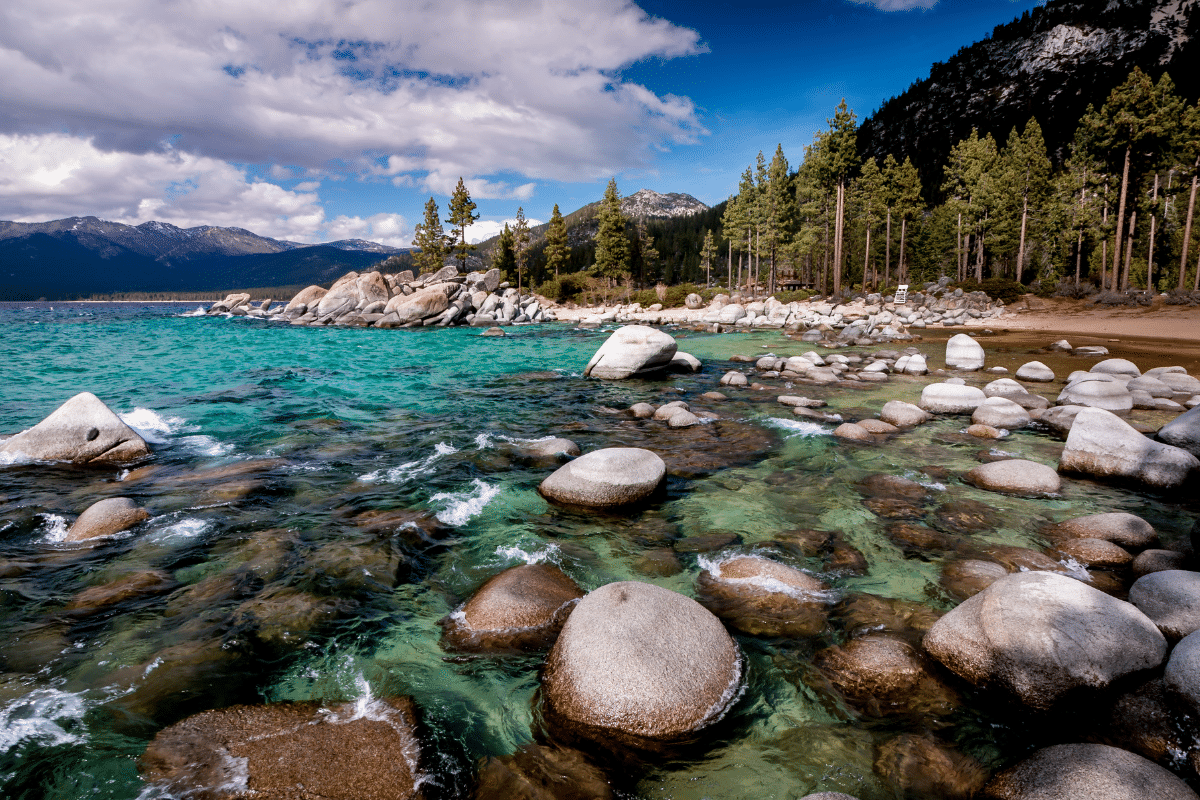 Northern California is home to some of the most beautiful landscapes in the country. Highway 101 will take you through the incredibly scenic Redwoods National and State Parks while also allowing you to see the sparkling coastal views. Lake Tahoe, located opposite to the Redwoods borders Nevada and is one of the most popular vacation destinations in the United States. Boating and swimming in the crystal blue waters and skiing in the winter bring millions of visitors every year.
There are four Redwood parks on the Coast of California. Some of the largest Redwood trees are in Humboldt State Park. The circumference and elevation of these trees is bound to make anyone feel like an ant in comparison. Aside from hiking the redwood trails, these parks also offer swimming, fishing, and camping. There's no better way to get closer to nature than to fully immerse yourself with a camping trip. So, pitch a tent, roast some marshmallows, and spend your evening gazing at the stars. With minimal light pollution here, the sky puts on a dazzling show.
You may have seen pictures or videos of people driving their cars through a ginormous tree. The California Redwoods are home to not one, but three of these larger-than-life tunnel trees. The Shrine Tree, Chandelier tree, and Klamath tree offer the chance to give you that experience. It is a tight squeeze though, so you may not want to attempt if you're driving a large truck. Sedans or smaller SUV-style vehicles are more "fit" for this excursion.
Opposite to the Redwoods, on the eastern part of Northern California, is the glorious Lake Tahoe. Nestled in the Sierra Nevada Mountains, this lake spans approximately 22 miles from it's northernmost to southernmost point and is about 12 miles wide. Enjoy various water activities or simply take in the glorious view of the mountains and the lake's strikingly blue waters. If you're visiting in the winter, check into one of the many ski resorts in the area as this is one of the most popular winter sport destinations in America.
It's no wonder Northern California is among one of the most famous vacation destinations in the U.S. With a variety of adventure and awe-inducing scenery, there are endless activities for all to enjoy regardless of the time of year.