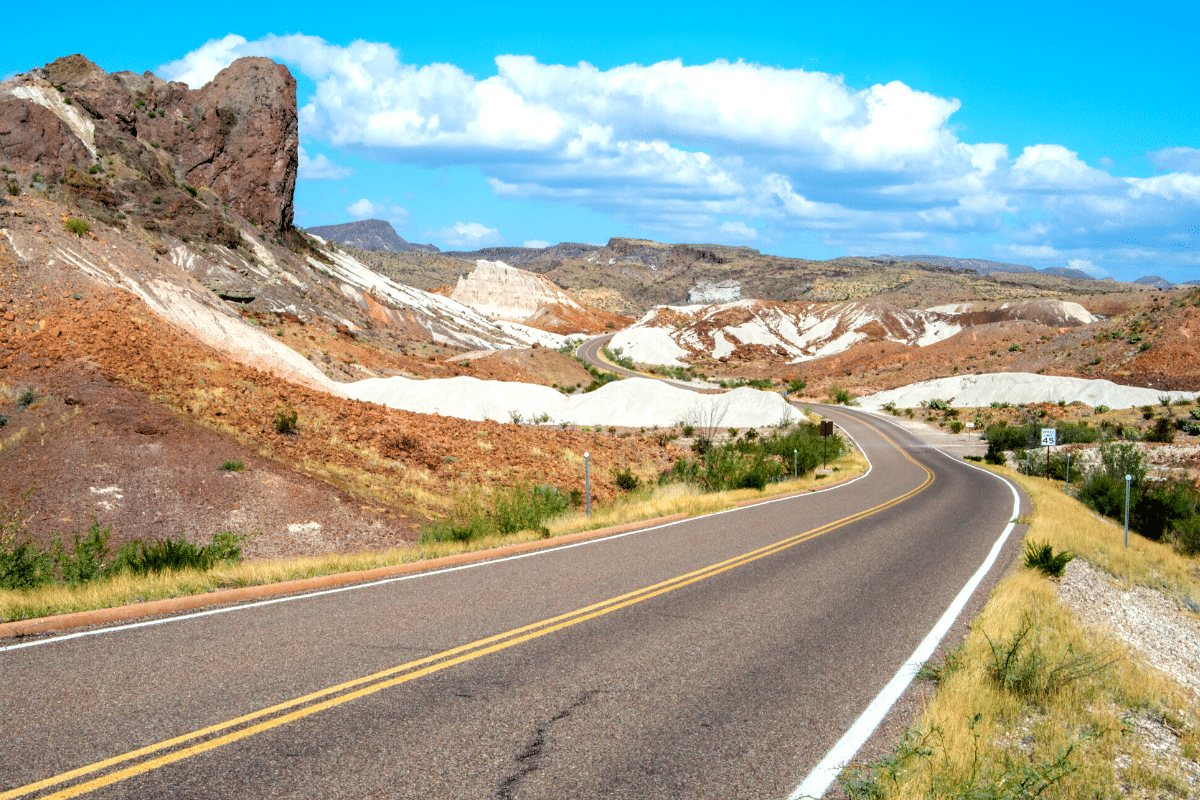 Texas is the largest state of the contiguous United States, which is just a fun fact for trivia night – until you're driving across the state. Taking a road trip through West Texas, you can spend a few hours driving and get exactly nowhere. It's frustrating, unless nowhere is where you're headed.
Which is exactly the mindset you should have for a West Texas road trip. Far removed from, well, just about everything – but in the best of ways! The hours just melt away across the horizon. Steadily passing miles of dry and desolate rangelands, you'll pass towns affectionately referred to as "nearby". Others might say things like, "it's too flat" or "jeez, this is boring", but only if this kind of solitude doesn't inspire exhilaration.
You'll discover natural beauty, really cool towns, and sunsets so large you have to see them. Take your time – you really don't have a choice – to fall in love with the vibe of Texas' wild western country. Whether you're headed for Marfa or Big Bend National Park, there's a lot of ground to cover on your way. It's time to don the "it's not about the destination, it's about the journey" mindset. Prepare for at least a full day's worth of driving, but no matter where you're driving from, a definite must-see along the way is Balmorhea State Park.
It's located near where I-20 crosses the I-10, where the dusty rangeland suddenly turns verdant and green. You'll find the world's largest "swimming pool" fed by neighboring San Soloman Springs. Take a while to recharge in its cold waters, and maybe even catch a glimpse of the endangered pupfish – a species you can find anywhere else in the world. The park is open every day and passes cost just $7 per car. If you buy your pass in advance, you can guarantee your spot. Buying an advance pass is recommended for hot summer days when, if the pool reaches capacity, no more visitors are accepted.
There's plenty more to see in West Texas, but you'll have to get here and check it out.