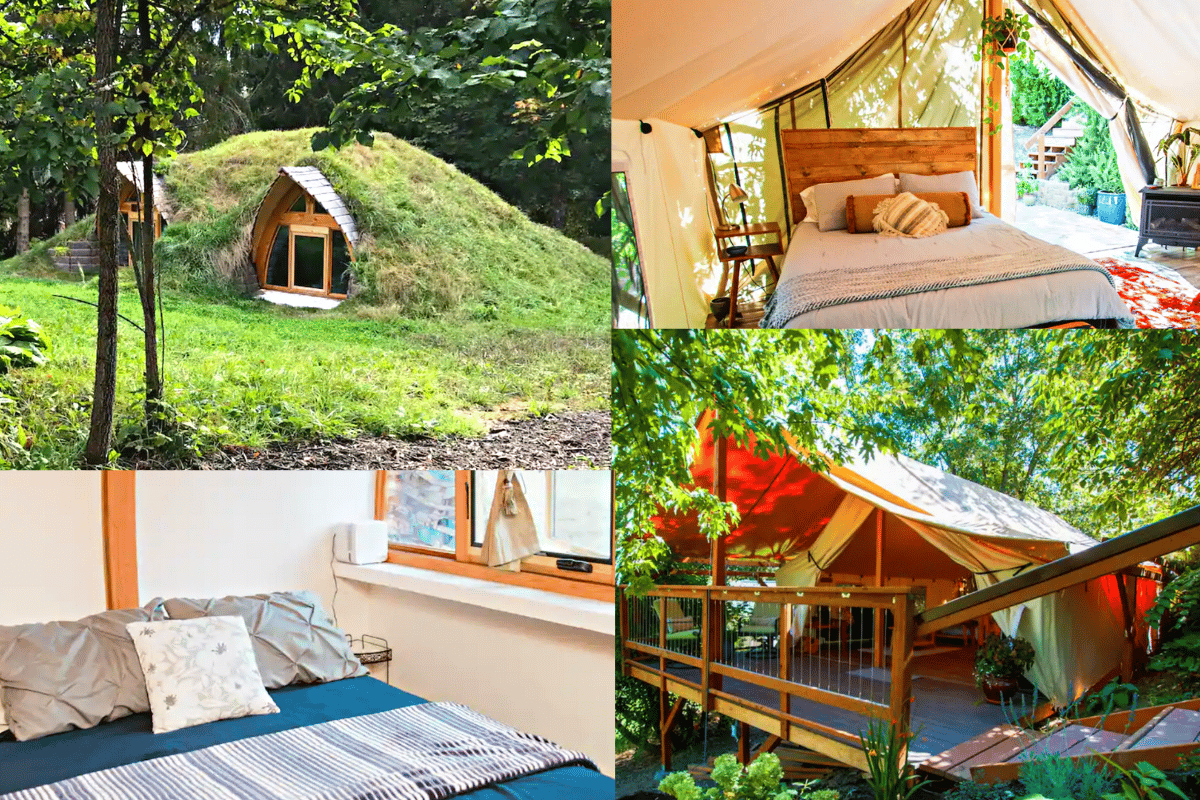 Sometimes, life calls for a bit of fun, right? And a break from the normal Holiday Inn or Motel 6 stay? Whether the lights are left on or not makes little difference — sometimes your accommodations can make or break a destination. Visiting somewhere as eclectic and full of character as the Pacific Northwest calls for digs that match. We found 2 unique stays in the PNW of Washington State that are overflowing with character.
Swimming near an island in the San Juans or strolling the historic district of a well-known city, the PNW has a quirkiness all its own. Check out these accommodations that are as unique as the regions they're in.
Have you ever wondered where Bilbo might live if he wandered from the Shire into the forests of northwestern Washington state? The Corner Getaway — a.k.a. the Hobbit House — might very well be to his liking. This partially underground dome house is unassuming from the outside (imagine telling the kids to "get off the house and come inside"). But the perfectly modern interior has every amenity you might want, and maybe even some you didn't know you needed. Located in Sequim, Washington, this Airbnb gem is not far from Sequim State Park, Olympic National Park, and more. But fair warning — this place is popular. The home is booked for the rest of 2022 and into 2023. Stake your claim on a getaway the entire family will love.
Farther to the south and back east just a bit in Walla Walla, Washington (the town that shares its name with an indigenous onion that is to the west what the Vidalia is to the south), awaits a safari rivaling even those in Africa. No, you won't find lions or tigers in these valleys, but you will find a relaxing campsite. Now, don't throw in the towel just yet. This isn't like any campsite you've ever been to. It's a luxury yurt, open-air tent offering privacy and seclusion, yet this Airbnb host is just through that stand of trees. A private bathroom, swimming pool, and hot tub are available just for you and your guests, and your privacy at these amenities is protected by the host's respectful site scheduling.
Whether it's lions you seek or a hobbit's treasures, you'll find these two PNW destinations in Washington state a perfect respite from the ordinary vacation.