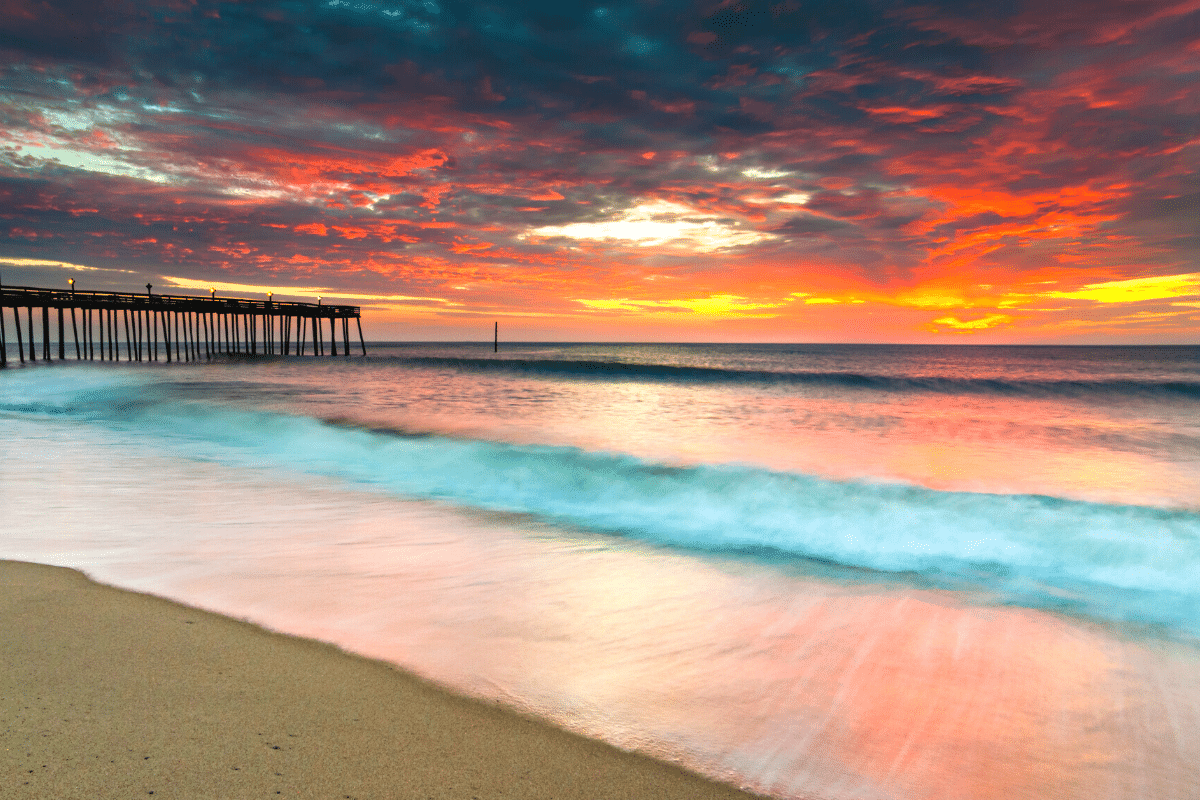 There are a lot of reasons why visiting the Outer Banks of North Carolina should be on your bucket list—and the fact that it's a hit Netflix show barely scrapes the surface. While you are there, you need to see all the neighborhoods of the Outer Banks.
The Outer Banks are dripping with history. It was here that the famous Wright Brothers flew their plane for the first time. It was here that Blackbeard the Pirate fought the last battle he'd ever fight. And it was also here—where, exactly, is a mystery to this day—that the Lost Roanoke Colony disappeared from.
But this isn't a barrier island chain just for those enamored by history. If you enjoy adventurous, outdoorsy activities, you'll be quite at home here, too, such as windsurfing, boating, and watching the various wildlife species. Plus, if you're really adventurous, consider exploring the Atlantic's "graveyard" just off the shore. There are around 3,000 shipwrecks prime for scuba-diving exploration. Those traveling with children typically gravitate to the area's many beaches, miniature golf courses, and, of course, the aquarium located on Roanoke Island.
But the really cool thing about the Outer Banks is its neighborhoods. Each one is sublimely different. Think old lighthouses and secluded beaches with rugged sand dunes to the south and tacky souvenir shops and water sports rentals in the north. The entire region is perfect if you're looking for a getaway that isn't overly developed, that doesn't have hordes of tourists all fighting for the same amenities. The beaches are, thankfully, completely unspoiled due to this. There's not much in the way of nightlife, but you'll be more than rewarded by the natural beauty—and there's plenty of it. While the area's beaches tend to see more visitors in the summer months, there are so many spots spread throughout this barrier island chain that you'll likely not find a spot with an unmanageable crowd no matter when you visit.
The northern neighborhood is just known as the Northern Beaches. Then you've got Roanoke Island, Hatteras Island, and Ocracoke Island to the south. Of these neighborhoods, all are extremely easy to navigate to, except for Ocracoke—but this also means it's less visited and has much fewer visitors. The most popular area is definitely the Northern Beaches, including such famous areas as Kitty Hawk and Kill Devils Hills, the latter being the spot where those Wright Brothers made their famous first flight. No matter when you visit, you'll have fun. And there's enough to visit that each time you're here will be a completely new experience.
Ready to see all the neighborhoods of the Outer Banks? Pack your bags and enjoy!