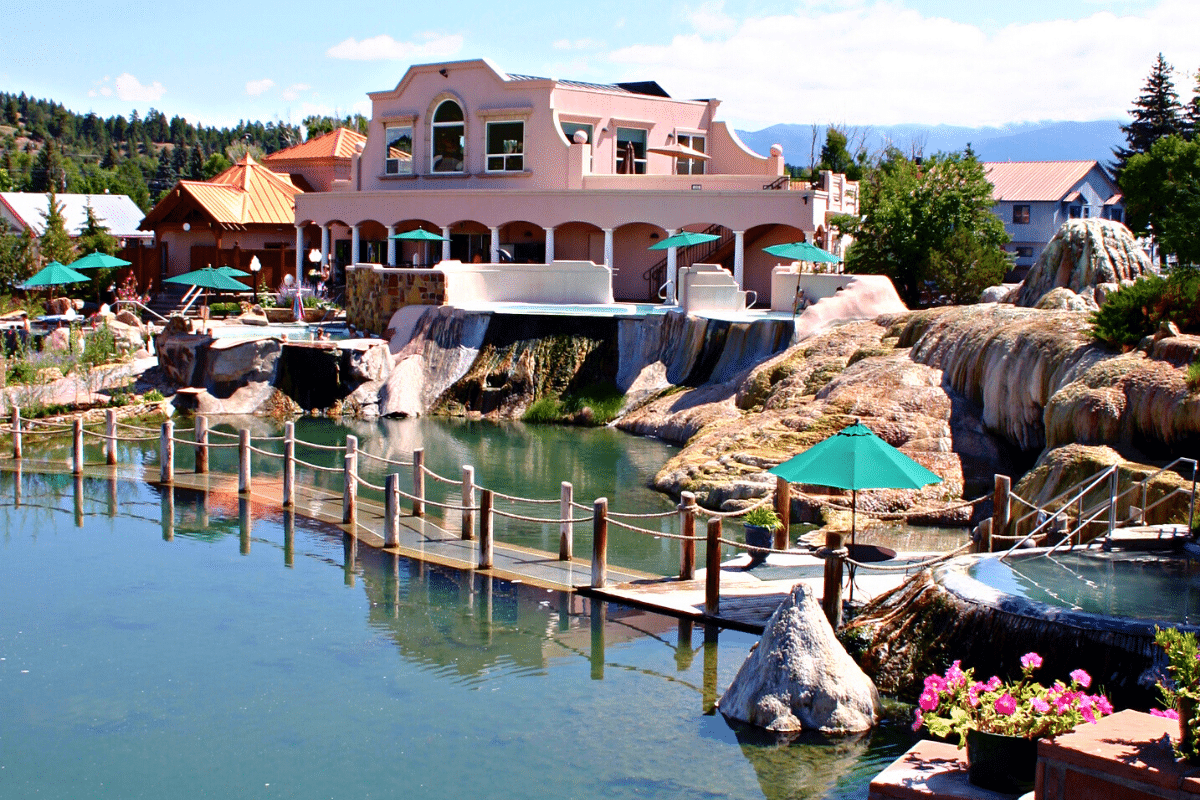 Do you enjoy the outdoors? Sailing? Rafting down rushing river rapids? Hiking, biking, or even horseback riding? Not only can you find all of this and more in Pagosa Springs, Colorado, but you'll also find natural hot springs to soothe your weary muscles after a long day of doing all the above. That is why Pagosa Springs is Colorado's best kept secret.
Pagosa Springs in the nature lover's dream getaway. You can get your heart pumping in various activities and ease your sore muscles at one of Pagosa Springs' three resorts offering hot springs access.
This mountain town is surrounded by over 3 million acres of wilderness just begging for exploration. You can raft or kayak down the rapids of San Juan River or bask in the stillness at Navajo State Park. Taking a hike through this park, you're likely to see everything from a bald eagle to prickly pear cactus trees.
It's a short drive from Pagosa Springs to Wolf Creek which has some of the area's greatest skiing. If you're not into skiing, you might enjoy the plentiful ice fishing holes, or maybe even try your skills at dog sledding. Rocky Mountains Wildlife Park is close by, where you can see bears and other wildlife—keeping a safe distance, of course.
Really dig local history? Consider a visit to Chimney Rock. This national monument showcases ancient Puebloan homes and other buildings. The half-mile hike to the monument will take you to a breathtaking 7,000-feet above sea level. You'll get to see incredible views of New Mexico and Colorado from here.
When you're ready to relax from your day exploring, consider one of Pagosa Springs' hot springs. There are three resorts to choose from, but a visitor favorite is the Overlook Hot Springs Spa—indulge in the rooftop soaking baths.
Now you have the inside scoop as to why Pagosa Springs is Colorado's best kept secret. Are you ready to see what Pagosa Springs has in store for you?