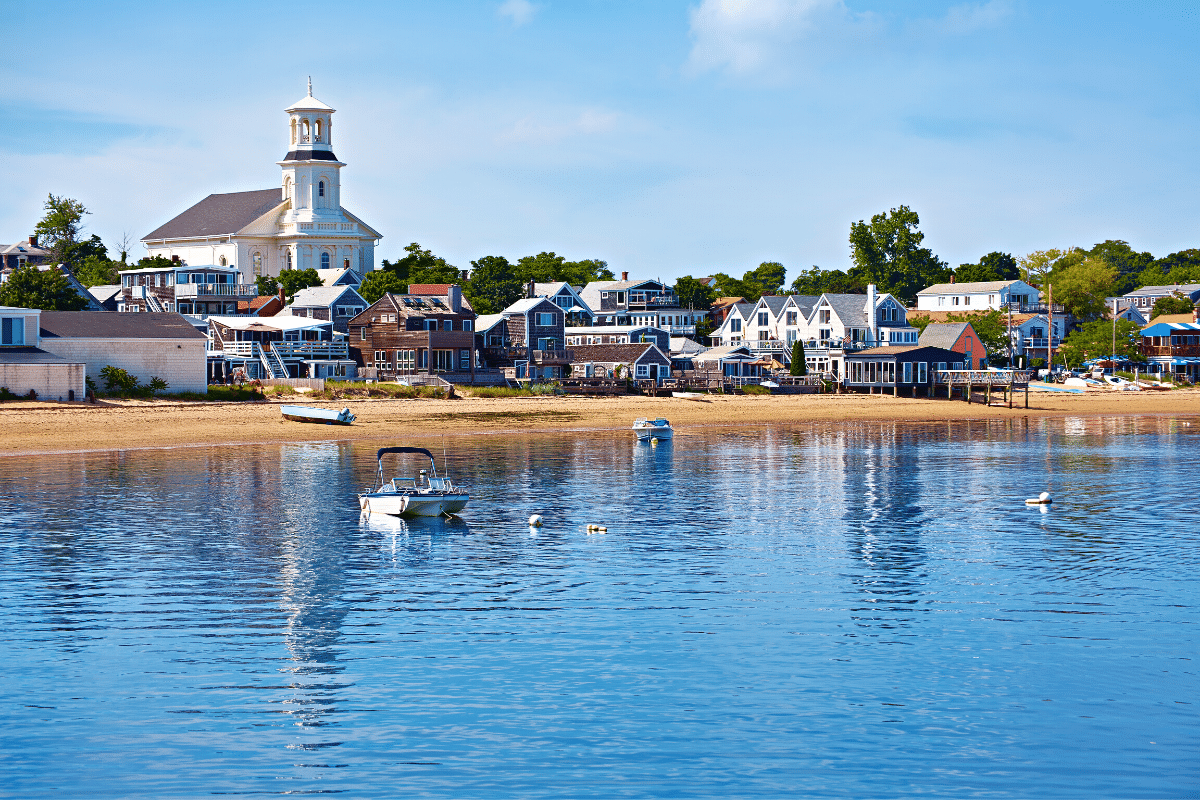 Cape Cod is a favorite of movie directors. Stuck on You, Jaws, and Sabrina were all filmed on this peninsula that juts out into the Atlantic Ocean like a hook. It's one of New England's most favored destinations – and there's no wonder why the region "reels in" visitors. From unforgettable spots for family-friendly fun or romantic weekends, Cape Cod has it all. Here are some sites we recommend when discovering the destination Cape Cod.
Families can pretty much make a go of it anywhere here, but the gentler waves on the bayside near Dennis or Brewster are perfect for families that have younger children. Even if you have teens, they'll find something to do, too, along the south shores. For water fun, check out the water park named Cape Codder in Hyannis. The main thoroughfare offers plenty of dining options, sightseeing, and shopping. Want to get out on the water for a bit? Take the ferry from the harbor in Hyannis over to Nantucket.
Every little town on Cape Cod offers a stretch of beach, but really, the whole cape is a beach. The favorites amongst visitors and locals alike are the Cape Cod National Seashore and the beach in Provincetown right on the bay. The community is an artsy one, playing host to various festivals throughout the year, some of which are held right on the national seashore. Check out Race Point and then catch the peaceful sunset at Herring Cove.
If you prefer the busier destination rather than these laidback favorites above, consider Falmouth – home to Old Silver, Black, and Knob Beaches. Plus there are forests for hiking, harbors for mooring, and salt marshes to enjoy. Brought your bike? If not, you can rent one and go for a ride along Shining Sea Bikeway. Falmouth has a very 1950s vibe, especially along the main street in this chic village.
Where do you think you'll stay while discovering the destination Cape Cod?