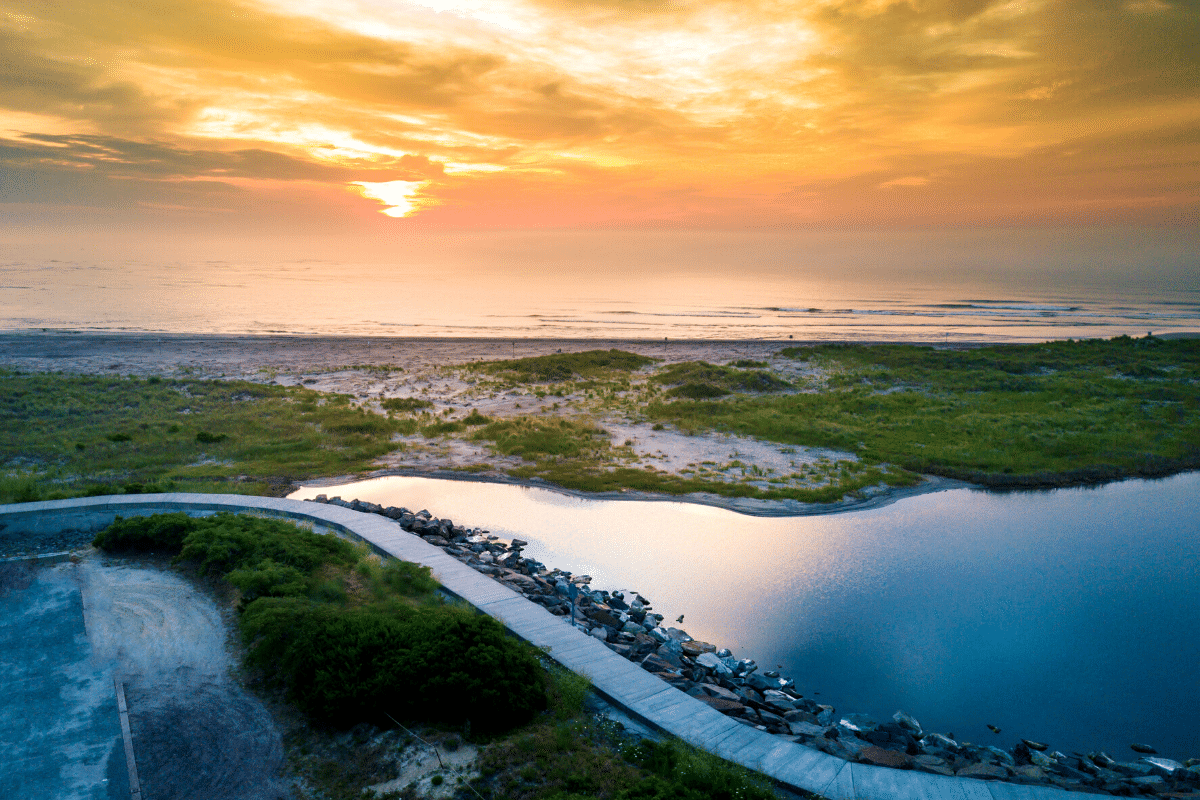 Sitting on a little barrier island of the same name, Wildwood is a vibey resort city on New Jersey's southern shore. Think sparkling sand along the many beaches, architecture that's been preserved perfectly, and family-friendly activities. Wildwood is the central town within a cluster of towns collectively called the Wildwoods.
Most of the action here takes place on the boardwalk – and it's just as you'd picture it: the must-have pier, complete with amusements, souvenir shops, saltwater taffy, and other traditional carnival fare. Being surrounded by water, there's a multitude of water activities for all ages. The nightlife is exciting and there are events throughout the year – uncountable reasons why you'll be wild about Wildwood.
Wildwood's busiest months are July and August, but just like anywhere else that supports a healthy tourist habit, when the warm weather hits so, too, do the visitors.
Finding a place to call home during your stay might be tough if you don't make advance reservations. Last minute deals usually don't occur until autumn. But, visiting in the fall isn't such a bad option either – other tourists are heading home and Wildwood's Irish Weekend and Classic Car Show are more like a best-kept secret. And the family-friendly winter celebrations are even more special. The Wildwoods' Holiday Celebration lasts two full weeks in December and offers plenty of activities and a cheery Christmas vibe.
The beaches of the island are the place to be in the summer and it's no wonder – they're the widest along the Jersey Shore, offer plenty of space to spread out your towels and beach stuffs, and offer spectacular views of the Atlantic. If you tire of the waves, there are four different piers in the Wildwoods, all of which offer some type of amusement activities, such as roller coasters and water parks. Rounding out the activity list is shopping, eating, and finding a great place to park yourself in the shade for a spell. Want to take a fun tour? Hop on the Sightseer's Tram Car.
And then, if you want to depart the area for just a bit, take a ride along Garden State Parkway about 20 minutes outside Wildwood and you find the towns of Stone Harbor and Avalon. They aren't called the Seven-Mile-Beach towns for nothing.
Make it a goal to take time to go wild in Wildwood, New Jersey any time of the year!