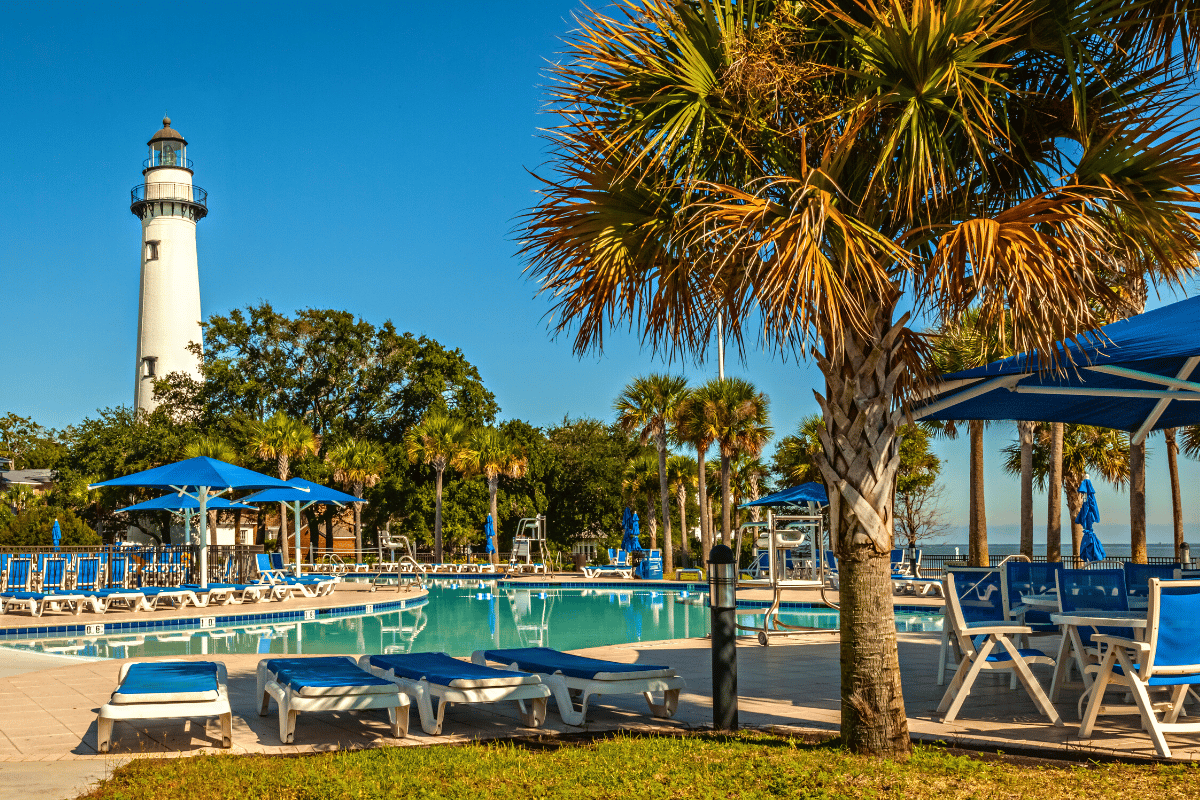 Georgia's coast, while it obviously offers an Atlantic beach getaway, offers much more just offshore.
But what's so "golden" about the Georgia coast? Of course, the golden sands of the area's beaches are pristine, but it's what lays out in the Atlantic that makes the region so spectacular – The Golden Isles:
St. Simons
Sea
Jekyll
Little St. Simons
Whether you're traveling alone, as a couple, or as a family, these are some of the best things to do and see while in the Golden Isles.
On St. Simons, many of the people you'll see live there year-round, so there's no real touristy vibe. But you'll still find plenty of places to eat, shop, and stay.
Nearly 130 steps made of cast iron lead to the top of the St. Simons lighthouse, which is still in use today. From the top of the stairs, you can see miles of the Georgian coast, the Village Pier, the Neptune Park. On the grounds surrounding the lighthouse, kids love checking out the oversized compass and cannon replicas, as well as touring the maritime museum, which includes the chance to climb the watchtower lighthouse.
Fort Frederica is one of those places that history buffs love to spend hours exploring. This location was a settlement from colonial times and its heyday happened around 40 years before the American Revolution. The town itself and its fort have long been in ruins, but the NPS has brought the town and fort's remains to life, as well as the memory of those who once called this historic town home.
Jekyll Island was a stop for slave ships, and these ships continued docking even after slavery was outlawed. After the practice was outlawed, the newly-freed slaves continued living and working in the region and their descendants became known as the Gullah Geechee. You can learn more about these people during a tour of the Harrington School and a Gullah Geechee tour of Jekyll Island.
In the Golden Isles, you can experience the unique intersection of our culture and history playing out in real-time. Be sure to explore these top things to do in The Golden Isles.