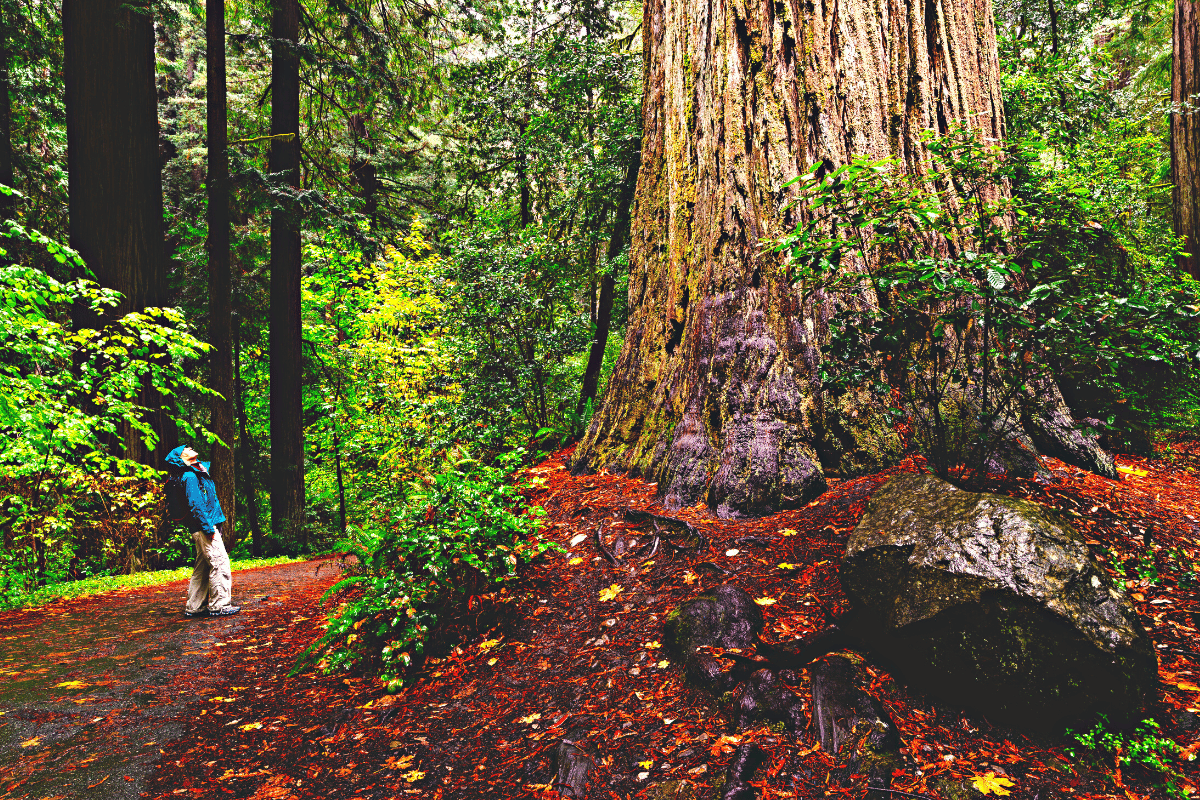 Instagram is great for some things. You want to become a makeup or fashion influencer? Instagram's got your back. It's a real estate agent's dream for showcasing properties. But its geotagging capabilities — i.e. "Hey guys, I just found this sweet place no one knows about in the middle of the woods!" — threatened many a natural treasure.
Such is the story of Jedidiah Smith Redwoods State Park. A unique stand of redwoods nearly became extinct after having flourished for more than a thousand years here. Nicknamed the Grove of Titans, these old redwoods are considered about 1,500 years old.
Since 2010, thousands of places like this have been discovered by the masses after a single Instagram post. In the Grove of Titans, hikers began showing up to find this hidden trail and carved out their own pathways, disturbing habitats, and leaving behind traces of their visits. As an undeveloped section of the redwood forest, there were no amenities — with nowhere to "go", people went wherever they could, creating further issues.
This particular section of the national and state park originally belonged to a native tribe and was part of their territory. Over time, locals became aware it existed and it became a local secret. But then technology bloomed, and the viral nature of social media coupled with human nature to seek and discover new things meant everyone knew how to get to the Grove of Titans. And at less than a half-hour outside Crescent City on Howland Hill Road, easy to find.
Park preservationists decided that, instead of attempting to corral this interest, protecting the area was more important, which meant: make it more easily accessible and offer a few amenities, like garbage containers and bathroom facilities.
As of July 2022, there's now a 1,300-foot boardwalk weaving through these ancient behemoths. You can access the boardwalk from the improved Mill Creek Trail. Thanks to conservation efforts, now everyone can be in the presence of the Titans without destroying what they came to see.
Imagine the magic of a hike through old-growth forest at least 1,500 years old. It's sure to be a walk to remember in the presence of Titans.