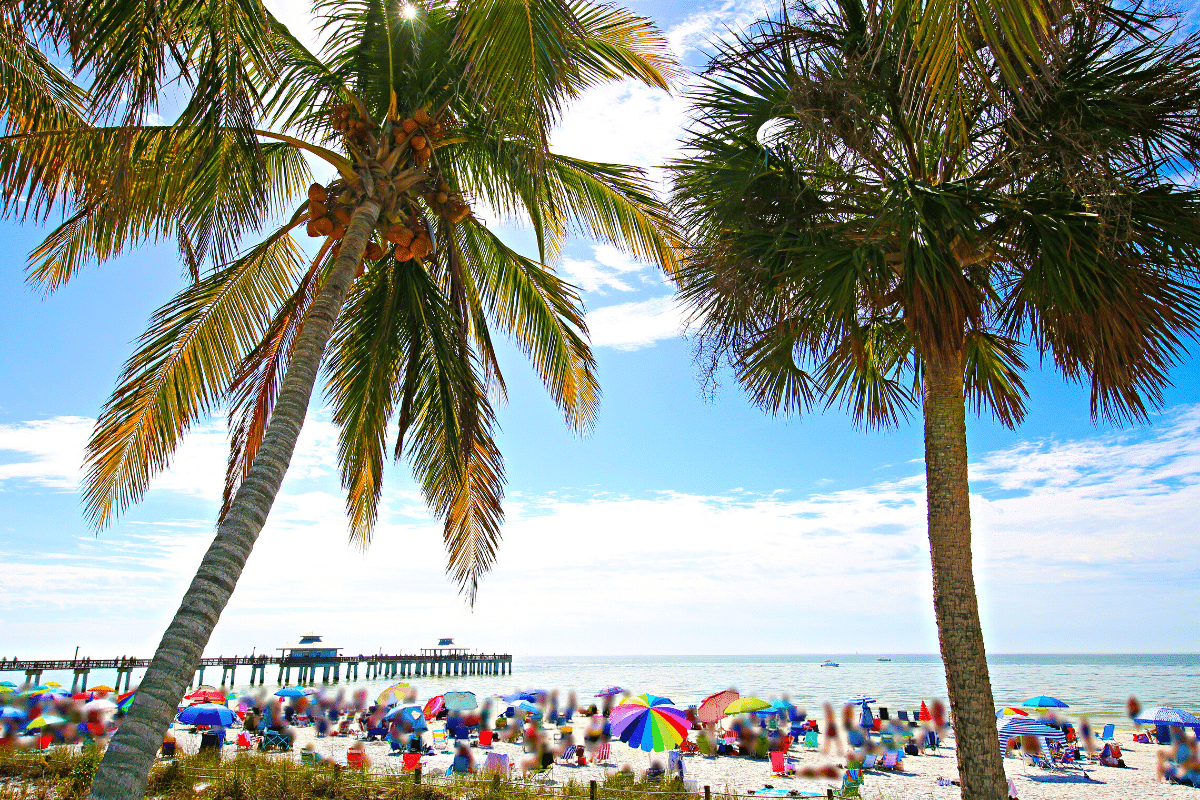 If subtropical temps and family-friendly waters are calling your name, the powder sands, calm surfs, and open waters of the Lower Gulf Coast could be your next luxury getaway. In fact, this region is a favorite for tourists, as well as the locals. Visitors spend much of their time in the outdoors playing tennis and golf. Those who want to be nearer the water spend their time swimming, fishing, or boating – and just plain soaking up the sun like you can't anywhere else. Get your tropical climate fix along Florida's Lower Gulf Coast.
The Lower Gulf Coast is famous for its distinct destinations. For instance, Fort Myers isn't a large city like Miami, but this town makes up for it in charm and history. Thomas Edison wintered here – and it was he who planted hundreds of those palm trees you see on McGregor Boulevard over 100 years ago. The idea stuck and there are now over 2,000 lining this thoroughfare. You'll also find several museums and other educational attractions. Fort Myers is on the inland side of the Caloosahatchee River and just on the other side is Cape Coral, which was once mostly residential but now is a haven for water sports.
Just west of the town and off the coast, you'll find over 100 islands of all sizes dotting the water. A three-mile causeway connects Sanibel Island to the mainland at Fort Myers. This island calls those who love shelling, fishing, resorts, and visiting wildlife refuges. From here, head to Captiva Island, which is connected to Sanibel by a small bridge. The multi-million-dollar houses lining the waterfronts lets you know you've arrived in the heart of luxury.
In the opposite direction, southwest of Fort Myers, you'll find Estero Island. This is also home to Fort Myers Beach. A bit farther to the south is Lovers Key Park and Bonita. Just a bit farther south and on the mainland is Naples. This was once a fishing village but has since become a sophisticated and thriving region. Think Palm Beach yet smaller and a bit more understated. You'll find fine dining, chic shopping, and luxury resorts – plus more golfing holes than any other place on the planet.
Finally, a bit farther south still lies Marco Island. Enjoy the mini mangrove islands on a tour provided by Ten Thousand Islands' wildlife refuge. After the tour, make your way back north to Fort Myers and enjoy the sunshine!
Pack you bags and go get your tropical climate fix along Florida's Lower Gulf Coast. We will see you there!