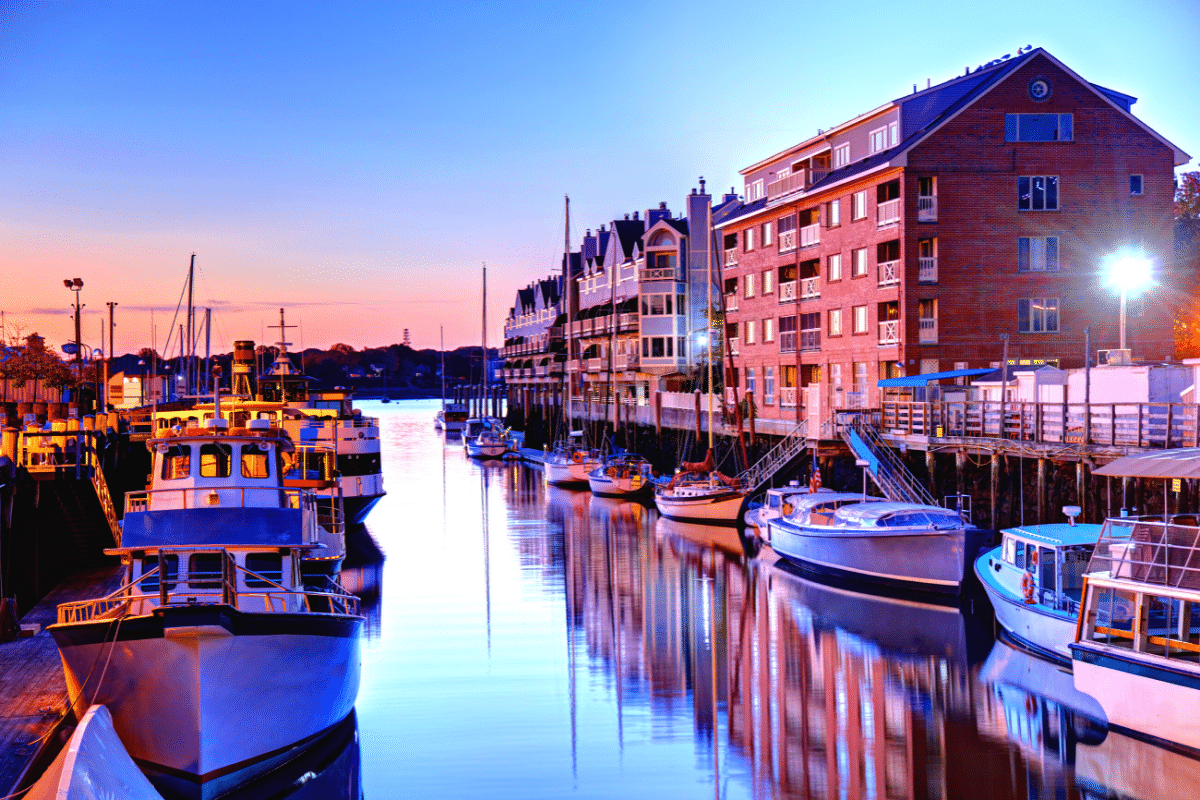 Maine, which is New England's largest state, has much to offer no matter what type of getaway you're looking for. Maine: where seafood and sunrise meet the East Coast should be on your destination list.
The city of Portland, located on the southern part of the state's coast, houses a population of roughly 66,000 and is a seafood lovers' paradise. Farther north along the coast, you'll find Acadia National Park where 2 million people visit to bask in its beauty every year.
Five-star restaurants often have Maine Lobster on the menu. Maine is one of the largest exporters of lobster in the United States. Visit the Porthole restaurant in downtown Portland, and you'll have the chance to indulge in their most famous delicacy freshly caught from the ocean. If lobster doesn't suit your palate, there's plenty of other fresh seafood and other dishes offered.
A short stroll along the harbor and you'll have the chance to see the heart of Maine laboring away for that fresh catch. The docks are covered in lobster and crab traps while fishing boats bustle with activity. It is truly a sight to see where everything comes together.
Aside from its world-famous seafood, Maine also boasts some of the most beautiful scenery in America. Acadia National Park sits on the Northern Coast of Maine and is renowned for being the first place in the United States where you can watch the sun rise. A roughly three-mile-drive up Cadillac Mountain and you'll be met with the most stunning sunrise peaking its way up over the rocky shores. The temperature remains relatively cool here even in the summer so as you prepare for your early morning trek, be sure to pack your puffy coat, hat, and gloves.
While you might think of Alaska when you picture a Moose, Maine is also home to this incredibly massive animal. Throughout much of the state, road signs caution drivers to watch for moose and other wildlife, giving the state a rugged, frontier feel.
If you've never been to Maine, your first visit is certain to be a pleasant surprise. Whether you're here to relish in the delicious seafood, enjoy the scenery, or gaze at the native wildlife, the experience is well worth it. So, go ahead and add Maine, where seafood and sunrise meet the East Coast, to your destination list.