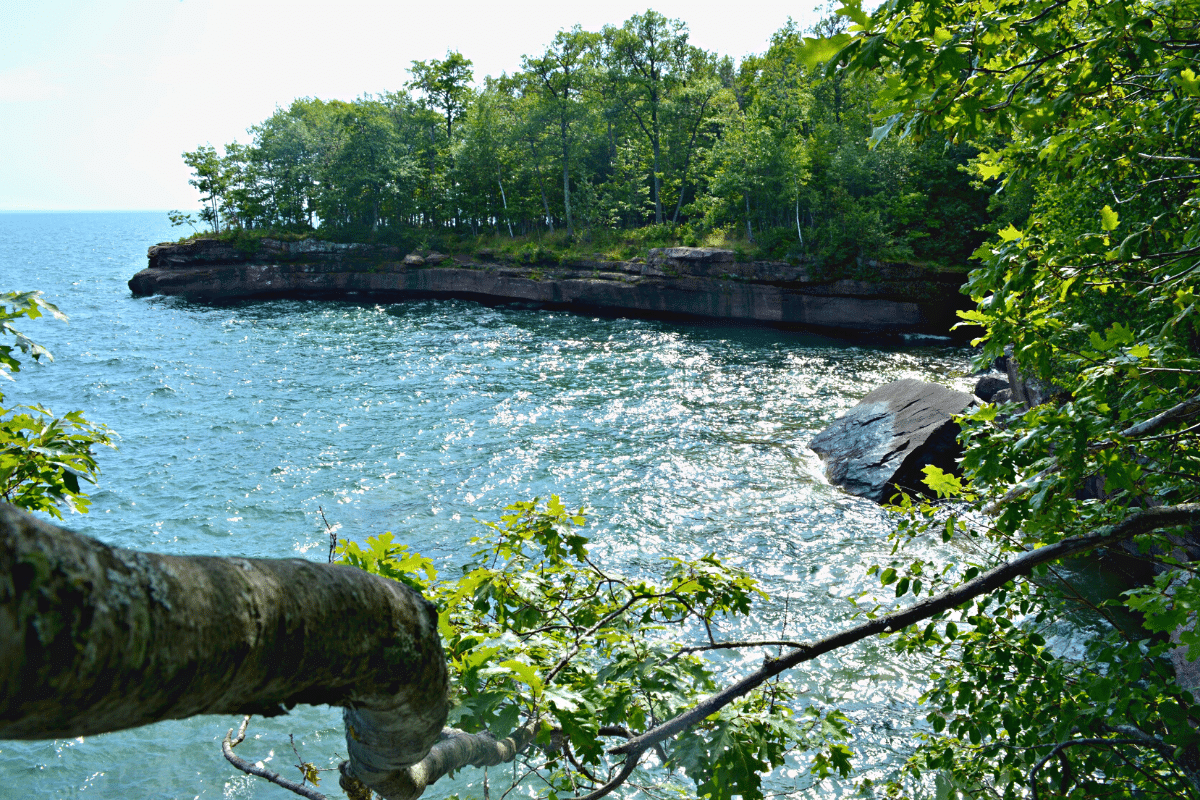 When you think of islands, you probably think "south" and "warm". You probably don't think of – Wisconsin. But if not, you'd be missing out on the wildly beautiful Apostle Islands – yep, you read that right – islands, plural. They are Islands of the North. There are 22 islands in total, offering experiences in everything from hiking and camping to kayaking, learning about Native American culture, and even enjoying a good fish fry.
The Apostle Islands are about six hours from Milwaukee and four hours from Minneapolis. Whether you're visiting in the summer or the winter, you'll find plenty of options for enjoying this amazing island chain in the north.
Madeline Island is over 13 miles in length and six miles in width, making it even bigger than Manhattan. Several times every hour, a ferry brings locals and visitors (and yes, even your car!) to Madeline Island from Bayfield. The ferry trip takes just 15 minutes, so no matter when you arrive, you'll never have longer than a 30-minute wait for passage.
The Apostle Islands are part of the National Park Service but Madeline is not – simply because many of the island's homeowners simply did not want to sell out. This island is still the perfect place to get introduced to the Islands and their verdant history and plentiful activities.
At the Madeline Island Museum, you'll discover the land's original inhabitants, the Anishinaabe people's finely beaded ancient clothing and toys plus works by their modern descendants. There's a cabin attached that's from the 1800s and showcases tools and other items from the subsequent settlers from Europe.
Big Bay State Park is also on Madeline Island and offers the best beach location complete with a picture-perfect lagoon. Long, sandy beaches are edged by old-growth pines and crossed with ample hiking opportunities for people of all ages and fitness levels. You can also find campgrounds and kayak rentals.
Finally, you'll get to learn the original native language as you stroll the island, as many of the street names are in the native tongue, as are the signs on such things as bathroom doors – English and Anishinaabe, side by side.
Ready to explore the Islands of the North? Pack your gear and get going.