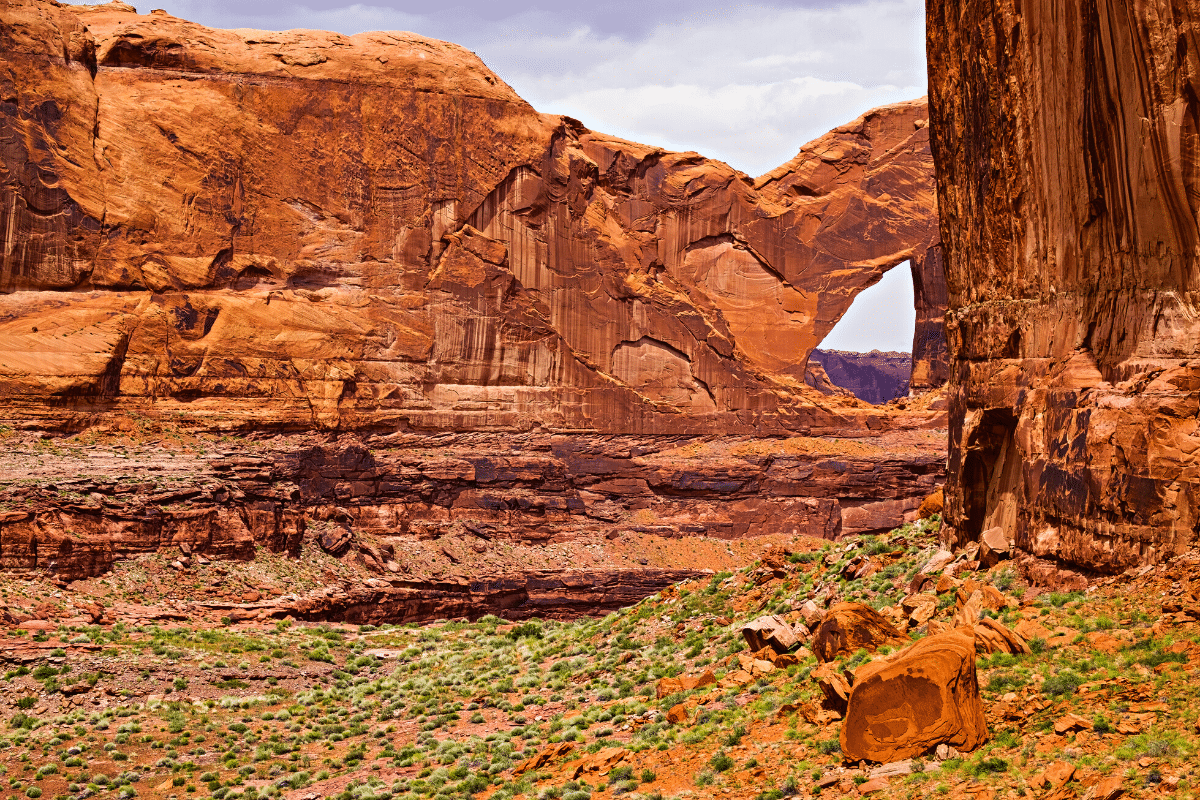 When you think of Vegas, you probably immediately think of the ch-ching sounds of multiple slot machines, the constantly flashing lights, and exorbitant spending. A 24/7 concrete jungle. But there's another side of Las Vegas you probably haven't seen – idyllic, the gateway to hiking and mountain biking adventures. There are no bright lights on this side of Vegas.
If you didn't know trails existed outside this gambling city, finding the right trails might be challenging. Some trails aren't worth their dirt and the ones that are can get really crowded, really fast. If you're up for a change of pace and scenery, this is one of the most scenic areas in the region and a great place to go for a hike.
Red Rock Canyon, a national conservation area, is only a half-hour's drive outside the Sin City Strip off Beltway-215. The moment you get outside the strip, you realize Las Vegas really is an oasis in the middle of the desert. The wide-open, mountain back-dropped drive is only 30 minutes, but you'll actually wish it was longer.
Visitors and locals alike enjoy Red Rock Canyon. The various hues of red in the rock cliffs that mark the entrance and the vast majority of the park are indulgent. Before setting off for a day of hiking, you might want to take the scenic drive through the park. It's 13 miles and is the best way to get a primer on the rest of the park.
In recent years, the park has seen an overabundance of visitors every year. Park rangers struggle with park upkeep. Plan your visit accordingly – don't be surprised to see a line-up of vehicles waiting to get inside when you arrive. Try to arrive as early in the day as possible.
The more popular short hikes in the park are all relatively easy hikes. There are a few that require better physical shape and advanced skills. But these more difficult trails are where you're more likely to be alone for that break from the city lights.