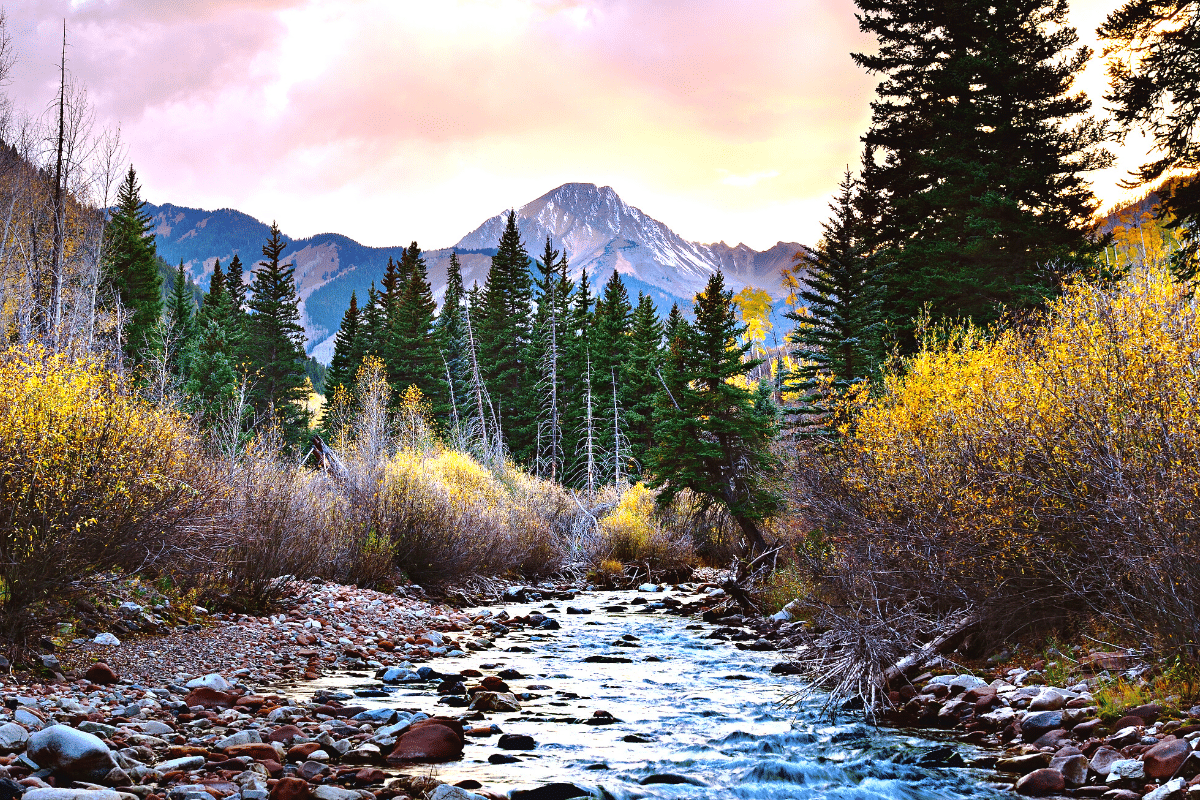 Vacation planning used to be about fitting in as many activities as possible in whatever time you had at a destination—not so much anymore. Today's vacations are more about how the experience makes you feel and what you can see rather than how much you can do. And Colorado is the best state to experience the new type of vacation. There are some fantastic must-see towns in Colorado. If you're heading there soon, these are just a couple of the towns you just have to visit. Make plans to stop at other, out-of-the-way places on the roads between the two and you'll have the makings of the adventure of a lifetime.
If you're starting out somewhere like Aspen, your adventure can begin in Snowmass Village—it's less than ten miles away. This little hamlet perched in the Elk Mountains feels like a wilderness retreat. And while you've got Aspen and everything it offers just up the road, once you get to Snowmass you won't see any reason to go elsewhere. You'll find gorgeous views and vistas, impeccable fine dining, an arts center, and some of the country's greatest backcountry for hiking and biking and other outdoor activities. You'll even find live music and other festivals at some times during the year. For accommodations, there are several big-name chain hotels as well as private homes and condos that double as vacation rentals.
Just a little over three hours northwest lies a town as old as its name…well, almost. The remote ranch community of Dinosaur, Colorado doesn't disappoint, especially if you're looking for its namesake. In Dinosaur, you'll find Dinosaur National Monument and several exhibits of the animals who once roamed the earth. At Quarry Exhibit Hall, experience the awe of standing in the presence of around 1,500 dinosaur fossils—exposed but not excavated. It's quite the sight to see remains such as those of the Allosaurus right where they came to rest.
So, do you agree these Colorado towns are must-see?