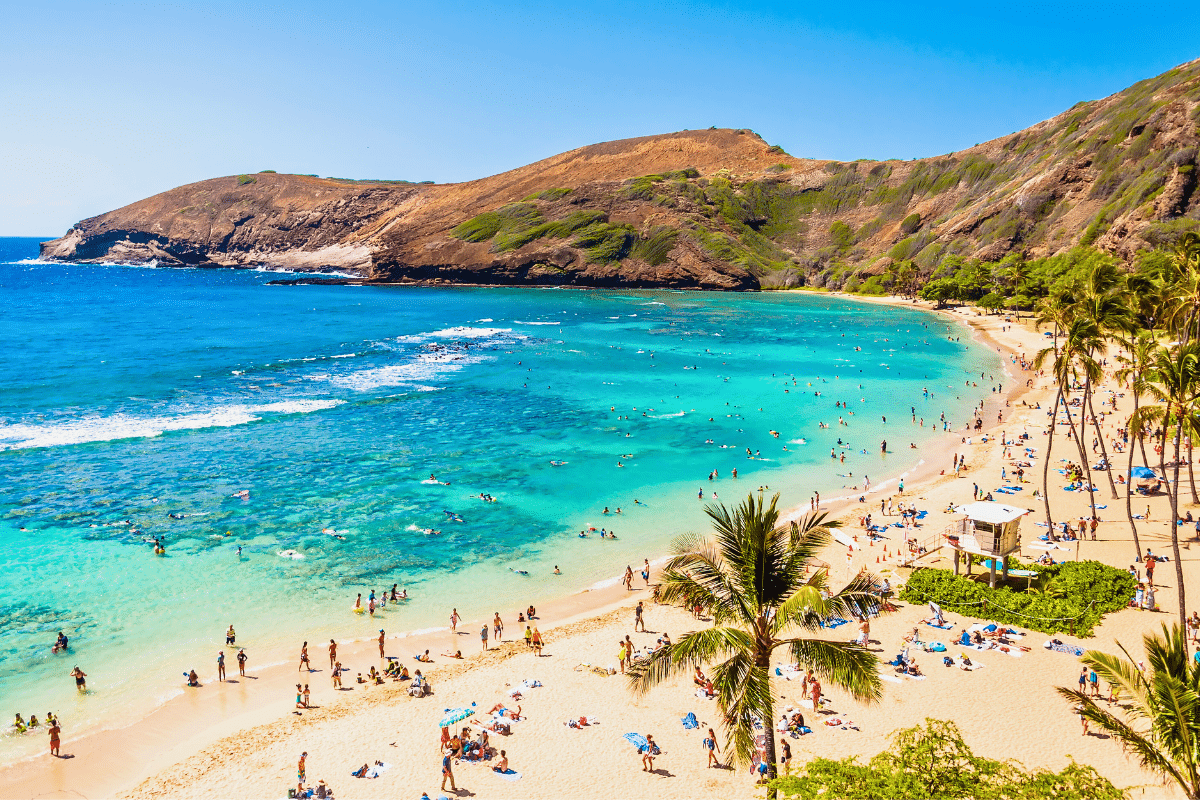 Hanauma Bay is situated on the Southeast coast of the island of Oʻahu. This island paradise offers a selection of family-friendly activities. The surrounding waters are generally calmer and more shallow than those of other Hawaiian islands, making it safe for beginner water activities such as guided snorkeling. If you're planning to introduce your kids to the indescribable beauty of Hawaii, Hanauma Bay could be the perfect starting point! Here are some ideas for planning a trip at Hanauma Bay for the entire family.
Visit the Marine Education Center
All visitors arriving in Hanauma Bay for the first time are required to stop by the Marine Education Center before heading to the beach area. The visit offers you and your children an informative 9-minute video that highlights the ongoing sustainability efforts on the island and outlines various safety rules all visitors must follow. Young children will enjoy the immersive experience as they view interactive exhibits showcasing the island's fauna while volunteer experts answer some of the most curious questions.
Enjoy Kid-friendly Snorkeling
Hanauma Bay is one of the top locations for kid-friendly snorkeling sessions. The clear and shallow waters of the island make it ideal for accompanying your kids as they meet and greet the vibrant marine residents. You can bring your own snorkeling equipment for the trip or rent equipment when you arrive. Park hours are 9 a.m. to 4 p.m. with the last video screening at 2 p.m. The park is closed on Mondays and Tuesdays.
Spend Quality Time at the Beach
If you prefer staying on dry land, then the pristine beaches on the island will be a great relaxation spot for you and your family. There are snack bars situated in the area where you can purchase light snack food and beverages for an impromptu picnic at the beach. Also, it might help to pay a visit to the nearby gift shop for beach essentials like sunscreen, umbrellas, and towels.
Hawaii offers a cluster of picturesque islands, and Oʻahu's Hanauma Bay is one of the most highly recommended options for families with young children. A trip to Hanauma will undoubtedly impart your children with many precious memories and a newfound appreciation for preserving natural wonders. Planning a trip at Hanauma Bay for the entire family should definitely be on your destinations list.