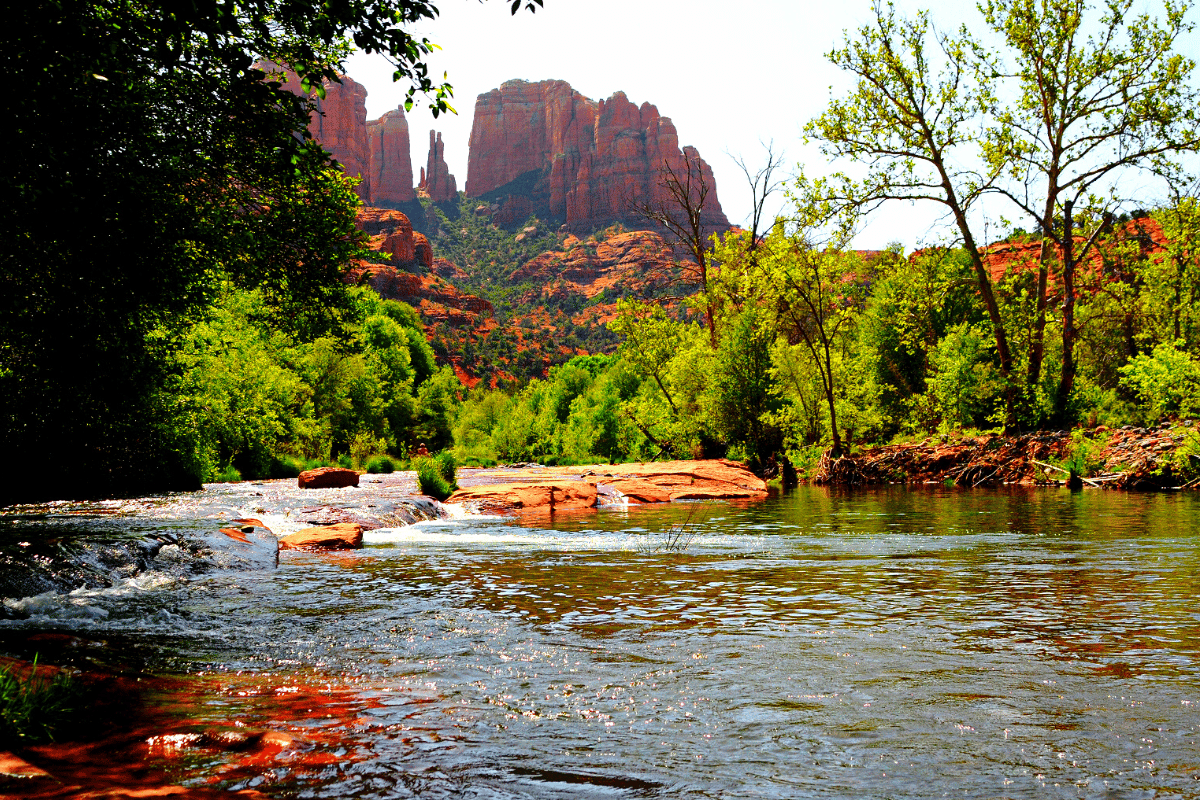 There's just something about this "painted desert" that has called people to it for millennia. The magic of Sedona is worth a trip. Whether it's the artistry, the desert hikes, or the palpable energy of Sedona's vortexes said to spring out of, or downwardly spiral into, the earth, there's no denying Sedona is magical.
Flagstaff is in the north and Phoenix is south—Sedona lies in the middle with an intersection rivalled nowhere else. The red rocks appear to glow, especially at sunrise and sunset, and the climate is much milder than you might expect in Arizona. While you might start off your trip with plans to take a drive into Phoenix or to see the Grand Canyon, if you start your stay in Sedona, you might just cross off all other items on your list and soak up the serenity and natural vibes right where you are.
Some of the most popular attractions in Sedona include:
Hiking or yoga at Bell Rock or Cathedral Rock
Discovering the power one (or more!) of the popular vortex locations
Visiting Oak Creek Canyon
Shopping or browsing through metaphysical shops and art galleries
While anytime is a good time to visit Sedona thanks to its moderately mild climate, visiting in spring and autumn is Sedona's peak season. Temps in these seasons range from around 65 to 83 degrees, while summertime temps can inch up into the 90s. But even natives to Phoenix consider this a cool-down from other parts of the state. Occasionally in the winter it'll snow and overnight temps can get pretty cold, but this is still a good time to visit as the tourists will have gone home and you can get to know the locals. The Christmas season begins in the middle of November and lasts through January here, and the lights on shopping centers and resorts really make the season bright.
Ready to make your own magic in Sedona?